Success Story: Hill Interiors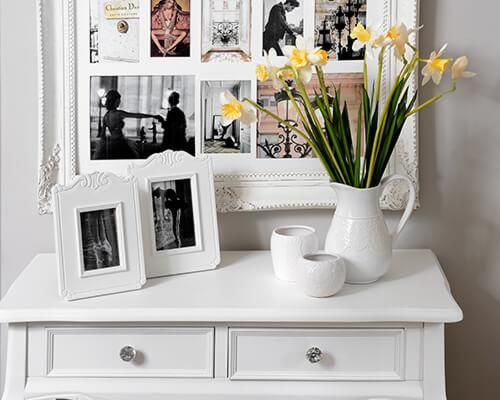 "Spring Fair is the right place at the right time for us to launch new products and attract new customers. It works every year and is a show we rely on to build our business."
Julian Potter, General Manager, Hill Interiors
---
FOCUS AND CHALLENGES
Hill Interiors are importers and distributors of occasional furniture, interior accessories, lighting and gifts for the home and garden, as well as replica militaria. Based in Yorkshire, the company buys from over 100 factories, mainly in the Far East. Product lines are regularly updated in order to provide its 4,500+ trade customers with the latest, on-trend items.
Offering unique and refined home interior products, Hill Interiors has developed a merchandising approach that involves the creation of 'full-room setups' on its trade show stand. The aim is to assist customers in their visualisation of a room or theme and create major cross-selling opportunities.
With over 40 years in the industry, Hill Interiors is well established, though their team recognise the need to keep attracting new customers and creating new sales opportunities.
The objective: Use Spring Fair to build their UK and international customer base.
---
THE SPRING FAIR SOLUTION
Hill Interiors has been part of Spring Fair for over 25 years and regards the show as a key part of their sales and marketing calendar. As well as working closely with the Spring Fair team when looking at the size and position of their stand, the company also takes advantage of the show's promotional opportunities via the website, emails and social media channels.
By investing in their website and representatives, Hill Interiors is in regular contact with their large customer base and use Spring Fair as an opportunity to find new customers. As a catalyst to attract new people to the stand, the company launches exclusive new products that have limited short-term availability. Emails advertising these offerings were run pre-show and included a teaser incentive so that only the first 50 orders taken on the stand were guaranteed immediate delivery.
This activity created huge interest on the opening day of the show and the Hill Interiors stand was buzzing with of people ordering the new items. The added benefit was that the sight of a busy stand helped to attract even more visitors. This activity, combined with innovative designs, made Hill Interiors the most talked about stand at Spring Fair 2017.
---
"Our stand was packed from the first minute Spring Fair opened and it never stopped. We beat our 2016 figures and we will of course be back next year."
Julian Potter, General Manager, Hill Interiors
---
BENEFITS
For the 25th year running, Spring Fair is the foundation for another successful year of growth for Hill Interiors.
Win new customers
Build the company's UK and international customer base
Meet new prospects who can be developed into successful long-term partnerships
Launch new products
Educate customers about the company's latest high-quality and unique products
Highlight the comprehensive product range available through one company
Highlight customer support
Demonstrate that Hill Interiors know the UK market
Identify the major sales opportunities available through room-merchandising techniques
---
RESULTS
Signed 140 new accounts
Significant orders taken on the stand
Major brand profile at the show
Identified new international opportunities
---
"Three years ago we met a company from Iceland at Spring Fair and they have become a great customer. There is no doubt that we would never have heard of them, let alone met them, without Spring Fair."
Julian Potter, General Manager, Hill Interiors