Success Story: Boska Holland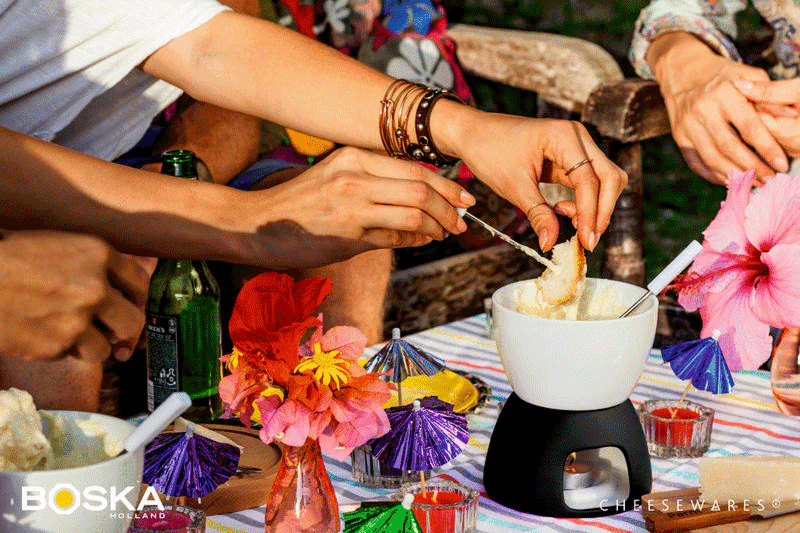 "We are very happy with the number of stand visitors who we could introduce our Cheesewares® to. I'm confident that we are on the road to success in the UK thanks to Spring Fair."
Jeroen Blom, Export Manager at Boska Holland
---
FOCUS AND CHALLENGES
Set up in 1896 as a blacksmith forging cheese tools for local cheese makers, Boska has grown into an international specialist provider of accessories for cheese or 'Cheesewares®', with over 300 consumer products designed to cut, grate, slice, curl, melt, grill and present all kinds of cheese. Today, the company has 75 employees in 5 offices over the world.
Boska has a strong, established presence in the major continental European markets of Netherlands, France and Germany. Next on the list was the UK with its 700 varieties of cheese on offer and general love of dairy products. The company sells through a wide range of high quality retailers, from department stores and independents to cheese shops, supermarkets, garden centres, houseware and gift shops. In 2015, Boska looked for a cost efficient way to start building a brand presence in the UK and recruiting the right stockists for its unique offering.
OBJECTIVE: Test the potential of the UK market and start to build distribution and sales.
---
THE SPRING FAIR SOLUTION
Following extensive research, Boska decided that the fastest and most effective way to be successful in the UK market was through Spring Fair. The Creative Director of Boska designed the stand and applied every aspect of their brand image, down to the lighting and flooring to use. However, they turned to the Spring Fair team to help bring everything together and, in particular to run an integrated promotional campaign.
Boska promoted its presence at Spring Fair by fully utilising the Spring Fair website and by using specially prepared images for the show's social media campaign. The company also ran a direct-marketing campaign that involved mailing a hard copy of the new catalogue to their UK database in order to encourage retailers to visit the stand.
---
BENEFITS
Spring Fair provides the perfect launch platform for Boska to start penetrating the UK market.
Launch the brand
Educate the market about these new, exciting products
Showcase the innovative product range
Excite new stockists
Explain how to successfully sell Boska products
Demonstrate Boska's merchandising expertise
Build strong partnerships
Enabling customers to touch and feel the products builds involvement
Creating connections by meeting face-to-face
---
RESULTS
25 new stockists signed up at the show.
Orders still arriving 3 months after Spring Fair.
Positive response from the UK to the Boska offering.
---
"Spring Fair 2016 was a good start to introduce our Cheesewares® to the UK market. We know we need to be a regular presence in order to build the business in the UK so we will be back next year."
Jeroen Blom, Export Manager at Boska Holland