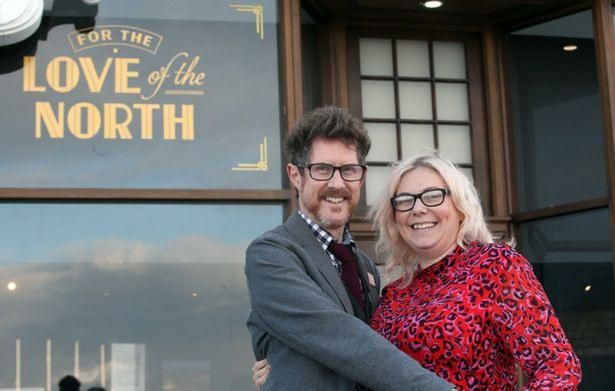 Paul and Lucy Hull
Owners
,
For the Love of the North
For The Love Of The North Is a proudly independent business that showcases the huge artistic and creative talents of the North East of England. It is run by husband and wife team Paul and Lucy Hull and began rather appropriately on Valentine's Day 2017. Born from their mutual passion of the region and ultimately Paul's redundancy from the local authority due to cuts. Adversity was well and truly turned into opportunity.
Lucy was a full time Deputy Headteacher and juggled this role and For the Love of the North. Ultimately as FTLOTN grew it needed her drive and determination to be fully focused on the business and she gave up her role in education last year.
They currently have two shops selling North East themed gifts, one located in their coastal home town of Whitley Bay inside the newly restored iconic Spanish City and the other along the Tyne Valley in the gorgeous village of Corbridge. The website sends gifts and souvenirs across the globe to Northern Homebirds who want a piece of home wherever they are in the world.
Paul and Lucy are passionate about working with the North East's most talented creatives to deliver something really special and unique. They've particularly enjoyed collaborating with their artists to create exclusive pieces that are sold in the shops and online. Last year they launched their Mystery Subscription Boxes with a specific North East based theme showcasing the work of some of their favourite artists.
They are strongly committed to building a community of loyal customers and followers who are passionate about the North East, supporting small independent businesses and shopping local. People have really latched onto the ethos that Paul and Lucy have created and enjoy following their adventures across their social media platforms.