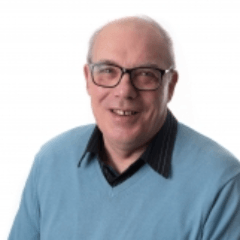 Graham Galpin
Past Cabinet Member at Ashford BC
,
Member of High Streets Minister's Expert Panel
Graham has been leading regeneration programmes for almost 25 years. He was an economic development consultant before he spent 8 years as Cabinet Member for Town Centres for Ashford Borough Council.
In recognition of the success of Ashford town in turning around a significant decline he was invited to join the Expert Panel brought together by Jake Berry MP and Chaired by Sir John Timpson. The panel recommended the introduction of the Future High Street Fund and the High Street Task Force.
Most recently Graham has been working with IPM and partners on the processes and tools for the Task Force. In addition he is working with Power to Change Trust to encourage communities and local authorities to work in partnership to revitalise their high streets.