Tranquility Nectar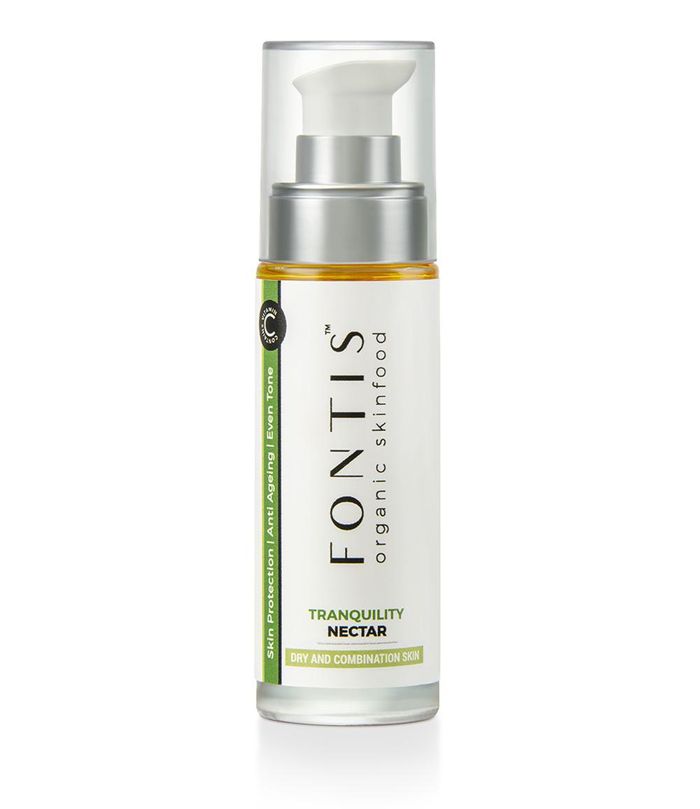 Tranquility is calming and soothing with Lavender and Geranium oils. Deeply inhale the Tranquility aroma before applying Tranquility Nectar to your skin as it promotes relaxation and calmness. Perfect start to your day!
Tranquility Nectar is nourishing to the skin and it forms a protective barrier to lock in the moisture for a soft and supple skin.
Formulated with regenerative and nourishing Rosehip Seed Oil.
Rich in Linoleic Acid to assist in treatment of acne, healing process of dermatosis and sunburns;
Clinical trails found the oil to be active in cell regeneration and treatment of scar tissue and blemishes;
Vitamins E and C to delay onset of ageing and to protect against free radical damage.
Our perfume free products allows the natural fragrances to shine. Your senses will love it!
Plus it is free from parabens, artificial ingredients and petrochemicals.
Our products are tested on family & friends, not animals.
Available in three skintypes: Oily, Normal, Dry/Combination
Size: 30ml