NEW Alpine Christmas (pre-order)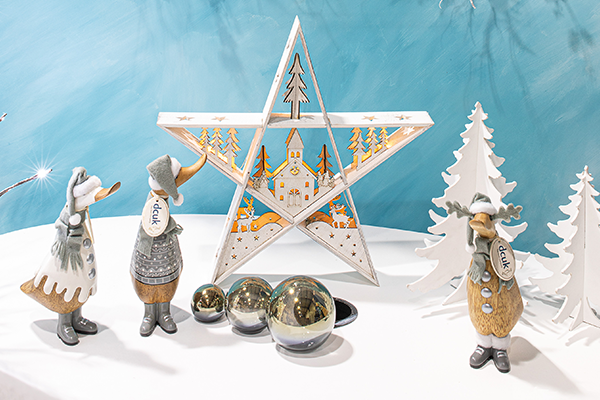 Alpine Christmas Ducklings
The Ducklings will tell you that home is where the heart is at Christmas. That's true, but the Alpine Ducklings insist that the slopes are where the fun is! For a Christmas that really sparkles, join our well-to-do relations in the Alps for some off-piste après ski.
Fresh from a very successful Christmas 2020, the Ducklings in our Alpine range are now joined by their Dinky Duck relatives and matching hanging decorations, each displayed on individual backing cards.
Please note that all Christmas items are pre-order only and we're currently taking orders until 31st March 2021.
You can find out even more about these (and our other new ranges) in our new 2021 Spring Fair video playlist. Simply copy and paste this into your browser: tinyurl.com/dcuk131. You can also scan our QR code.
For prices and more details, please download our 2021 Christmas Brochure PDF. You can also speak to Dave or Lousie from our UK trade team on 01803 866316 or via mail@dcuk.com.

Alpine Christmas Ducklings
Code: X21D3ALP
Packed in 12s, 4 of each colour
Alpine Christmas Dinky Ducks
Code: X21DDALP
Packed in 30s, 10 of each colour
Alpine Christmas Duck Decorations
Code: X21DECALP
Packed in 30s, 10 of each colour

"Beautifully made, with whimsical charm. These have made ideal gifts. Would highly recommend."

| Julie Atkins (DCUK customer)
Categories
Him
Her
The Family
£0 - £19
£20 - £49