'Moonlight' by Luxa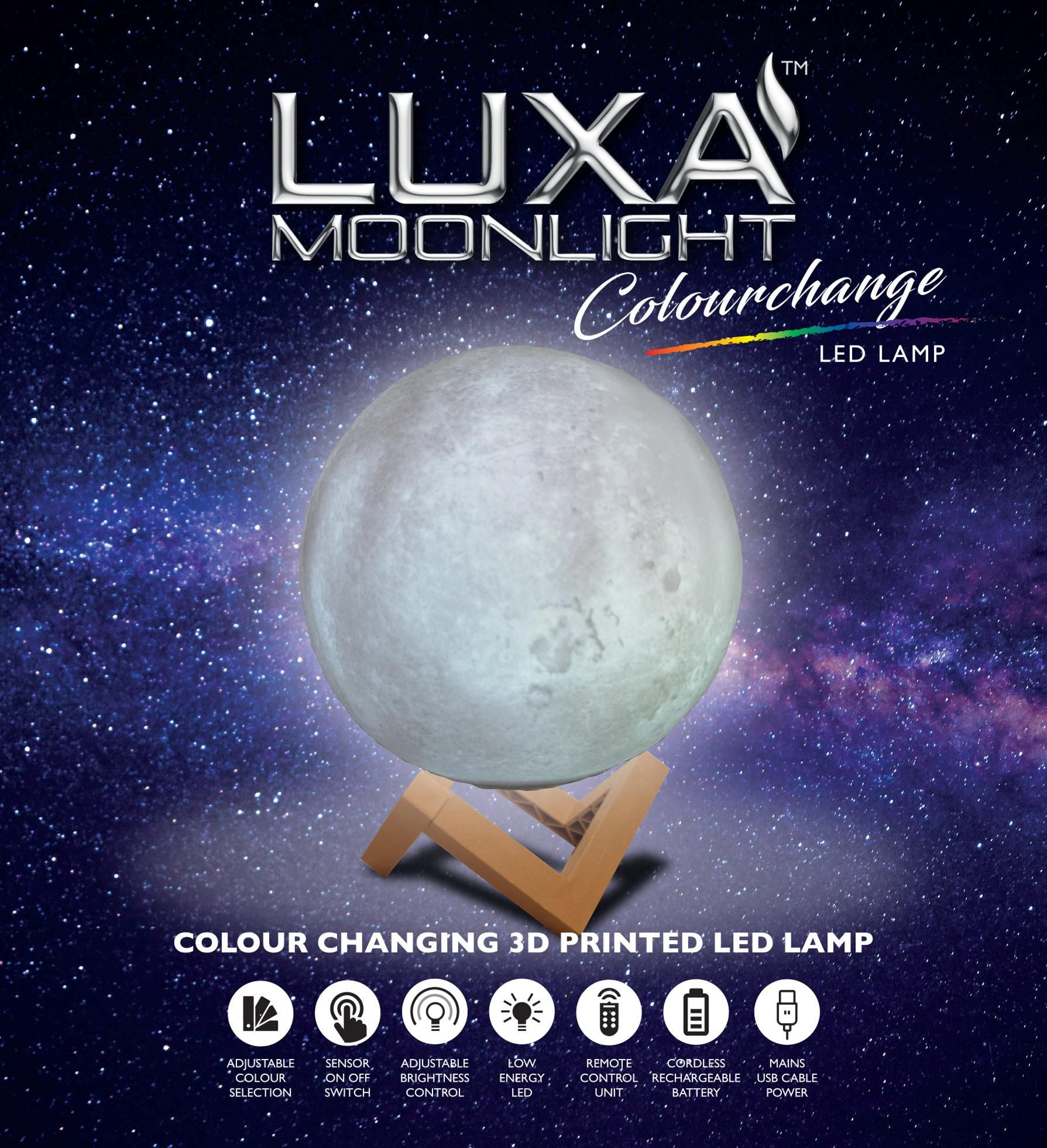 The 'Moonlight' by Luxa is a 3D printed reproduction of the
Moon's surface using NASA laser-scanned data. The lamp
can be mains or battery operated by using the DC mains
USB cable to charge the internal lithium battery.
There is a choice of 16 colours, 5 lighting modes,
brightness control, and either touch or remote control.
The 'Moonlight' comes with it's own stand and is 15cm in
diameter.
3D-printed PU Moon
15cm diameter
Inc. stand
mains or battery, USB charging cable supplied
16 colours
5 lighting modes  -  constant,scroll, strobe, fade, flash
Touch sensor or remote control
Brightness control
Categories
Him
Her
The Family
Children
£0 - £19