Hydration Station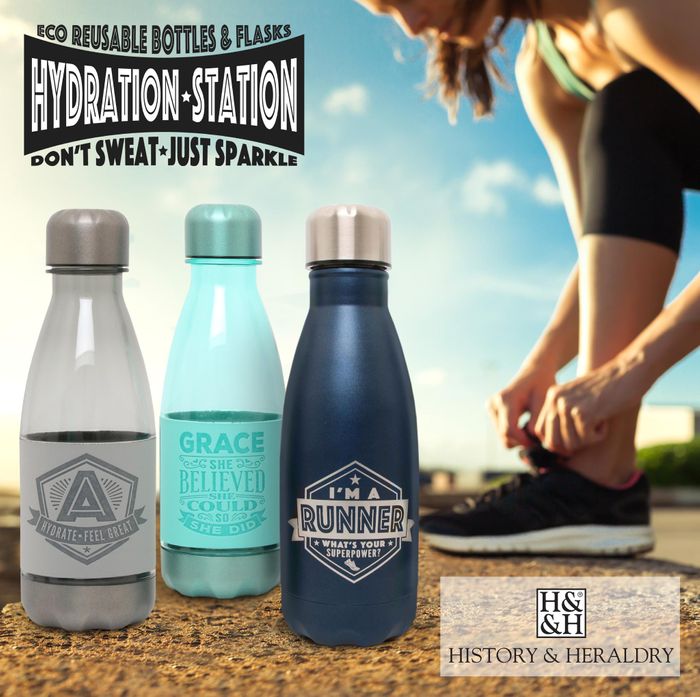 With over 500 billion single-use water bottles thrown away worldwide each year, our multi-use range of PET water bottles and stainless steel vacuum flasks is the perfect way to do your bit for the environment.
With a great choice of names and popular generic titles, alongside suitably fun sentiments there is a choice of either water bottles with sleeves in beautiful, muted colourways and matching metallic bases, or vacuum flasks with the text standing out in silver against a range of suitably shiny, on-trend colours.
Convenience and style at an affordable price.
Categories
Fashion Accessories (e.g belts and scarves)
Funky/Novelty Gifts
Housewares
Kitchenware
Personalised Gifts
£0 - £19
Him
Her
Couples
The Family