50 Clues Game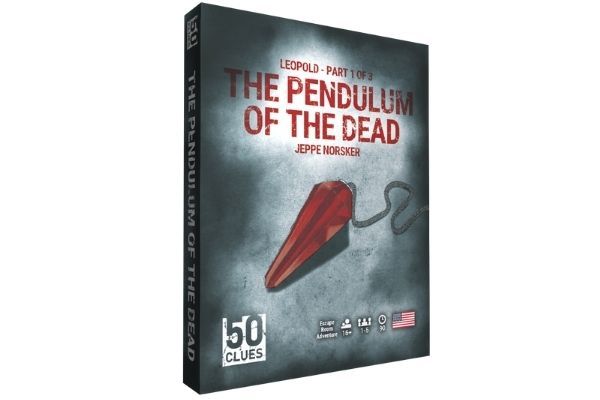 50 Clues is an immersive, 3 part puzzle game that offers the experience of an escape room but played at home. Combine objects, solve puzzles and decipher codes to complete the story – with the aid of a web app.
The Pendulum of the Dead is the first episode of the murderous 'Leopold' trilogy. Help Maria escape from the hospital to find her son, before it's too late…
White Sleep is the second part of the action-packed 'Leopold' trilogy. Maria is on the run, taking refuge in a safe house. She must prepare a ritual to protect herself and her loved ones. Will she be able to do it in time before the evil Leopold finds her?
Part 3: In this gripping finale to the 'Leopold' trilogy, the time has come for Maria to find Leopold and eliminate him. Can she muster the strength to take Leopold on, and finally be free?
Categories
£0 - £19
Him
Her
Couples
The Family
Children