Bamboo - eco soy candles by Heart & Home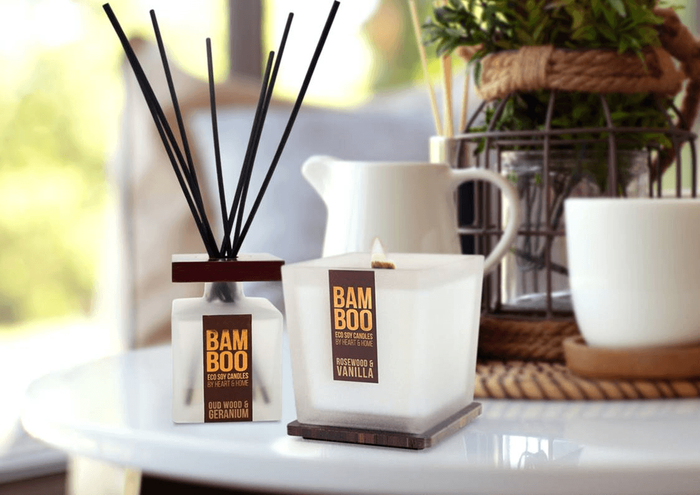 Our new boutique collection - BAMBOO eco soy candles by Heart & Home features soy wax, natural wooden wicks and bamboo lids, all combining to create a more sustainable and environmentally friendly collection. The square jar candles, wax melts, fragrance diffusers and new room sprays, all with natural essential oils, have organic and woody notes to further emphasise the natural aspect of the line.
Sales have far exceeded our expectations so don't miss out.
Categories
Home Décor
Home Fragrance
£0 - £19
Him
Her
Couples
The Family
Children