Progressive Housewares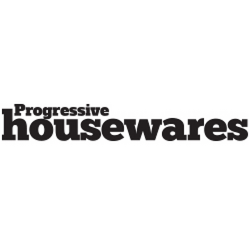 Progressive Housewares is the trade bible for everyone who is anyone in housewares. Independent cookshops and housewares retailers, multiples, department stores, supermarkets, multi channel retailers, suppliers, manufacturers, designers, agents - all are avid readers.
What gives Progressive Housewares its edge?
Comprehensive housewares news covering everything from hard-hitting issues to uplifting human-interest stories and inspiring initiatives; Extensively researched market focus editorials examining key and emerging housewares sectors; Comments and views on hot topicsfrom industry experts and retailers from across the housewares spectrum;Insightful and entertaining retailer articles, plus our "What's Cooking retailers" bestsellers; Interviews with industry leaders and celebrities; Stylishly produced product focus and "What's new' pages; Dedicated news and views pages for our industry associations: bira and BHETA; Stunning magazine design, unsurpassed print quality and an easy to read format that you can dip into or study, anytime and anywhere.
Plus
The Excellence in Housewares Awards: Since 2000, these awards have been totally dedicated to the housewares industry, covering products, retailers, suppliers and the ultimate industry achievers, and culminating in the industry's favourite awards and social networking event. The Excellence in Housewares Awards are organized by Progressive Housewares and co-hosted by bira Cookshop & Housewares.
Progressive Housewares is the exclusive UK sponsor of the worldwide gia (Global Innovation Award) programme, globally sponsored by the International Housewares Association and International Home and Housewares Show.
Housewares for the Homeless: In conjunction with leading charity Shelter, Progressive Housewares organises this unique industry-wide initiative to help previously homeless families settle into new homes. The housewares industry's product donations are made into housewarming packs for families who have few or no possessions.
Progressive Housewares' highly respected team includes: Jo Howard (editor); Jakki Brown (editor in chief); Warren Lomax (publishing director); Patrick Wade (advertisement director); Emma Cain (product pages editor); Susan Fenton (Training Source Book editor).