Progressive Greetings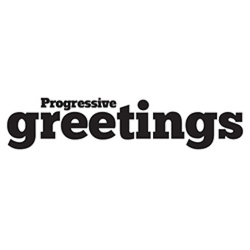 Max Publishing is an independent company that focuses on publishing great trade magazines and industry awards that are at the very heart of the their respective sectors.
On the magazine front it all started with Progressive Greetings Worldwide (back in 1990), which covers the greeting card industry; Progressive Gifts & Home came next as a hub for the gifts and home accessories sector; Progressive Housewares is all about the kitchenware and cookware sector; The Licensing Source Book is chapter and verse on the intellectual property field; Progressive Preschool covers the 0-5 year old demographic and Progressive Party Worldwide encompasses everything great about the party world.
Reinforcing its commitment Max Publishing organises and owns seven outstanding sets of industry awards. The magazines and awards all combine professionalism, passion and integrity without forgetting the all-important human touch.
Max Publishing was founded in 1990, and the three founder owners, Jakki Brown, Warren Lomax and Ian Hyder, remain ever passionate about being at the hub of the business communities in which they are involved.
Max Exhibitions Limited is a sister company (formed in 2009) which owns and organises Progressive Greetings Live, a dedicated greeting card trade exhibition that takes place every June at the Business Design Centre in London.
Max Live Events, another sister company, launched at the start of 2014 as a full service agency producing live events, such as conferences and awards events and many more.
Max Media Ventures, the final in the triumvirate of sister companies was founded in 2016 to progress on the digital publishing front (including PG Buzz.net) as well as provide bespoke media solutions (for a myriad of third parties), using Max's extensive publishing nous and wealth of experience in business-to-business media.