Spring Fair Match
Make the most of your show

Meet your digital show assistant
The Spring Fair Match app and web platform, provided by Grip, is an AI-intelligent digital "show assistant" designed to make the most of the Spring Fair experience for exhibitors and visitors.
After filling in your profile on the app, your brand, products and contact details become visible to all registered visitors. This is an additional marketing touchpoint free to all registered exhibitors.
Visitors gets tailored recommendations of your products and brands and through the platform can arrange meetings and chat to your team in real time.
Learn more about Spring Fair Match below and take the work out of networking through intelligent matchmaking.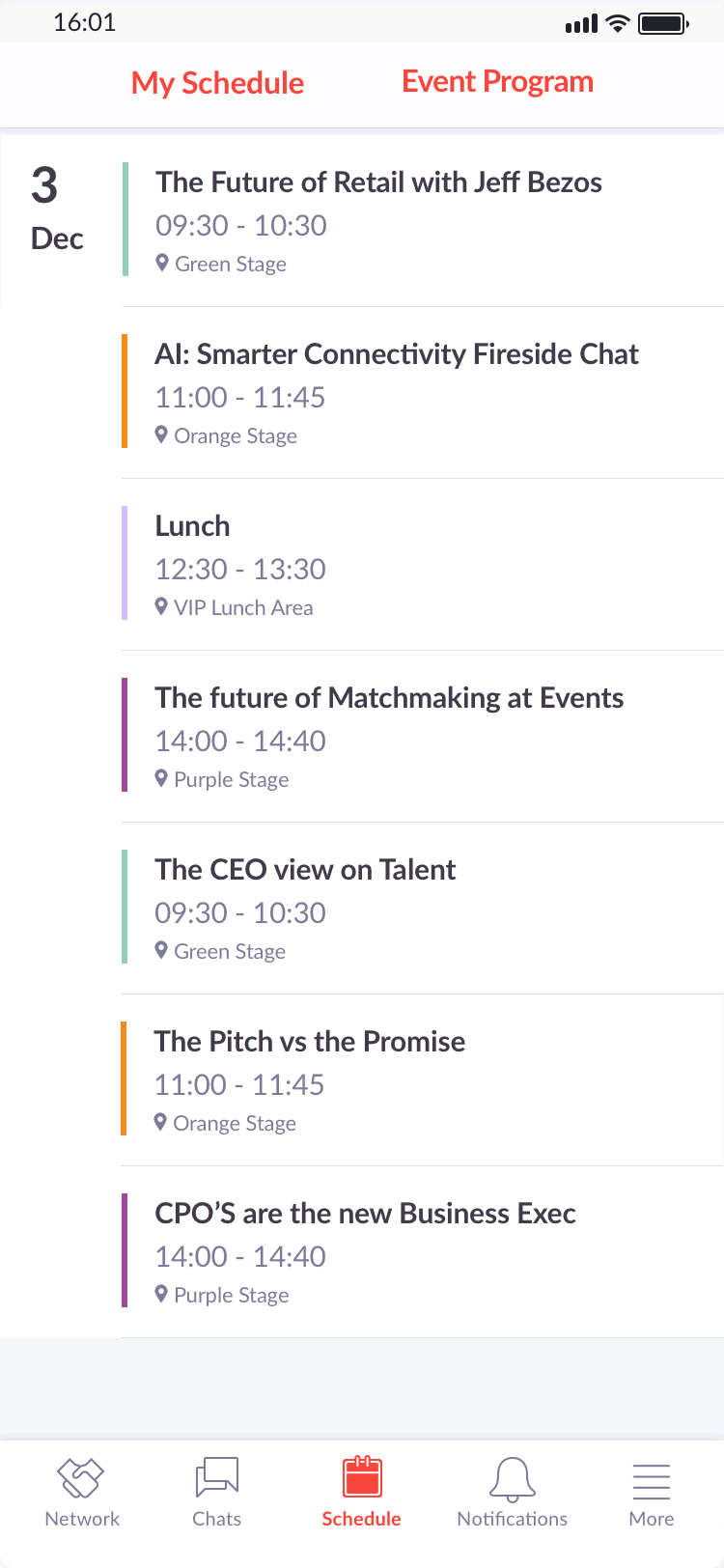 Discover your leads
The Spring Fair Match platform connects visitors with your brand based on specific interests. Ensure your company profile is up to date on the Exhibitor Zone to have maximum visibility.
Connect with visitors
Search and chat with potential customers. Book meetings and have reminders sent to you to help plan and manage your show.
Showcase your business
Spring Fair Match is an additional way to boost your company profile and products, helping to gain more leads and meetings throughout the show. Make sure to include eye-catching images of your products as part of your profile.
Empower your sales team
Better communication. Accessed via the desktop platform or on your mobile, the app enables the possibility of greater revenue by making it easier to manage leads and meetings.
Interactive Map
Visitors can now find your stand more efficiently. The interactive map within the app is available closer to the show date.
FAQs
What is Spring Fair Match?
Spring Fair Match is an advanced AI-powered match-making platform provided by Grip. The app takes the work out of networking through intelligent match-making – making it a unique way to discover new business leads and brands and giving you a higher return on your time. The platform's AI-intelligence uses natural language processing, advanced algorithms and deep neural networks to constantly learn about your professional goals and interests, ensuring both exhibitors and visitors receive relevant recommendations.
What are the benefits?
As an exhibitor, the match-making platform is great for networking with other registered attendees and exhibitors, arranging meetings and identifying potential business contacts. The platform also hosts the theatre timetable and an interactive floorplan so your team can also use the app as a digital "show assistant".
How do I find networking opportunities?
You can search for attendees/exhibitors directly if you know them by name, or use the in-built filters to find the right profile you're looking to meet. The platform uses natural language processing and advanced algorithms to recommend networking opportunities. The more details and product information that exhibitors can fill out in their profiles, the more diverse and targeted the networking opportunities become available.
How can I get around the show easier?
The Spring Fair Match app features an interactive floorplan map of the show. Much like Google Maps, you can plan your journey and the map will guide you from your current location to wherever you wish to go! The map function is available closer to the show's opening date.
How do I remove my details from the platform?
Removing your details will mean that you are unable to login or arrange networking opportunities through the platform. However, if you would like to be removed, please send your details to support@grip.events using the subject line "Remove from Spring Fair Match app" and we will be happy to remove your details.