Weaver Green
Hall: Halls 8,7,6 Stand: 7C71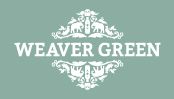 Beautiful rugs and textiles made entirely from recycled plastic bottles
From waterproof tote bags to washable rugs, our range of beautiful, soft, handwoven textiles look and feel just like wool, cotton and linen, yet are easy to clean, hard wearing and can be used inside and outdoors. All of our products are made entirely from recycled plastic bottles meaning they don't just look and feel amazing, they're cleaning up the planet as well!
Address
Devon
United Kingdom
Sustainability Role in overall company's strategic plans

Sustainability is at the heart of all all that we do. With over 5 years of technical development, Weaver Green was founded and to date has recycled over 160 million single use plastic bottles into useful, beautiful home textiles that are easily and fully recyclable.

Sustainability initiatives

We are always doing our best to fine tune the way that we work in order to improve our processes and become increasingly sustainable. We work in developing countries where there is no real infrastructure to handle plastic waste, and aim to give value to plastic so that it is reliably collected for repurposing.

Pledges for the year

At Weaver Green, we are always striving to improve our processes to become increasingly sustainable. Alongside recycling millions of single use plastic bottles into our beautiful and unique textiles, we are always finding new ways to reduce the plastic in our packaging and work with delivery companies that are committed to reducing their carbon footprint.

Sustainable Products

Rugs

As soft as wool and cosy underfoot, you'd never believe it but each of our machine washable rugs is made from up to 5400 recycled plastic bottles. Available in a range of gorgeous designs and practical sizes, these recycled plastic rugs are easy to clean, stain-resistant and extremely hard-wearing. They are also moth resistant and completely uninteresting to dust mites and other critters, making them perfect in homes with pets or allergy sufferers. From kitchens to bathrooms, hallways to gardens, the water-resistant nature of our rugs means they work just as well outdoors on terraces and in summer houses as they do inside; they even make great camping rugs and add a layer of comfort to a tent or yurt.

Cushions

Our gorgeous collection of heavy and lightweight cushions look and feel just like wool but are made entirely of recycled bottles. Soft, easy to clean and hard-wearing, they're perfect for using around the home and make wonderful outdoor cushions on a garden chair or sofa. Stain-resistant, machine washable and weatherproof, these practical, fully recycled cushions are great for pet owners, allergy sufferers and clumsy drinkers. They're also handy in households accustomed to small children who can't tell soft furnishings from a piece of paper.

Blankets & Throws

Discover our beautiful collection of soft, luxurious throws offering the exact look and feel of wool or cotton yet with an amazing eco-friendly secret. Made entirely from recycled plastic bottles, these gorgeous throws offer all the qualities of natural fibres and are cosy and warm yet stain-resistant, water-resistant and machine washable. Choose from fabulous sofa throws and bed throws, or shop by colour and pick from the likes of our green throw collection, our understated grey throws or our stunning range of navy throws. Perfect for dressing bedrooms, living rooms and kitchens, these gorgeous throw blankets will lift any room - you can even use them outdoors.

Packaging

Our packaging is compostable

Our packaging is made with recycled content

We are in the process of making our packaging plastic free

We only use non-plastic, fully recyclable packaging to send our goods on their way to your homes. Our brochures are also printed using veggie based inks on FSC rated paper in solar powered factories. For our larger consignments we also use a vegetable based compostable wrapping to protect the items from any wetter weather or wear and tear during transit. This wrapping can then be easily composted at the end of its life either in your garden or with your local recycling centre.

Materials

We have products made from recycled materials

Our products are made from upcycled materials

All our products started out life as a collection of single use plastic bottles. We have found a way of recycling discarded bottles and turning them into an incredibly soft, highly practical yarn that we use to weave gorgeous rugs, cushions, blankets and bags.

Ethical Considerations

Fair wages are paid to the people who make our products

Our products are made by people employed in good working conditions

We challenge our suppliers to report any ethical issues they identify

We have an ethical policy

Within the workplace where our products are made there is commitment to Non-Discrimination Gender Equality and Freedom of Association

Over 80% of our work force across all elements of our business, form plastic pollution, weaving, quality control, sales, marketing and administration, are women, and we feel strongly that economic independence is a key element in the enhancement of female equality in developing countries.

Enviromental Impact

Our products are created to help consumers try and reduce their carbon footprint

We consider the environmental impact when creating our products

Some of the processes we use to manufacture products are energy efficient

Some of the processes we use to manufacture products are water efficient

Our yarn is produced in factories using a closed-loop water system which sees almost 100% of the water used in the dying process recycled. Our system constantly recycles, purifies and reuses the same water, with zero emissions and only a little water lost through evaporation. We heat our dying vats by burning disregarded rice and wheat husks and only use non-toxic dyes. With regards to shipping, rather than air freight in small batches of products, we use slower, more sustainable transport methods to bring large quantities of our stock to the UK in one go. Our products are also completely recyclable, so in many years when it's time to refresh your looks, these fabulous rugs and textiles can be recycled all over again. Additionally, we heat our offices using heat source pump technology, and have planted over 4000 trees in the last 4 years to offset carbon.
Spring is the season of rebirth, renewal and regrowth. Which makes it the perfect time for Weaver Green to launch their new totally sustainable kilim weave rugs.