Luminara
Hall: Hall 4 Stand: 4A20-B21
Home Fragrance
Outdoor Furniture & BBQs
Homewares
Housewares
Lighting
Party
Seasonal Decorations
Children
£20 - £49
The Family
Him
Distributor
£50 - £99
Her
£0 - £19
Gift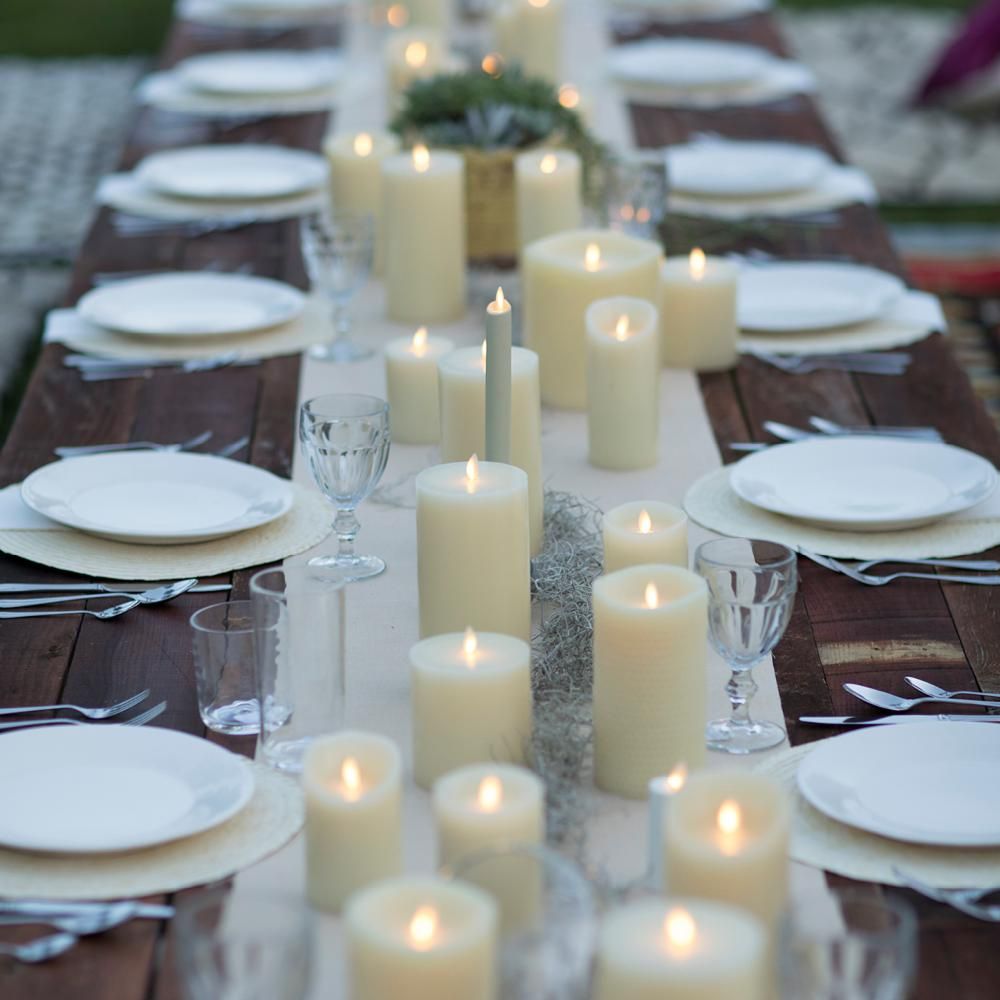 Virtual Candles is the exclusive distributor of Luminara Living Flame Candles offering the most comprehensive range of simutlated LED candles in the market.
Luminara fragrance diffusing candles feature 11 luxurious scents crafted with rare ingredients and essential oils to diffuse subtly, safely and beautifully. And they couldn't be easier to use.
Our candles safely go where traditional flame candles can't. Perfect for homes with curious kids, pets and places like bookshelves and bedrooms.
Address
Church Farm
Maidstone
Kent
ME17 1DN
United Kingdom
New premier fragrance range brought to you by Virtual Candles the home and body range includes Reed Diifusers in 6 Natural ambient fragrances 

Now from Luminara Living Flame smaller wax ivory pillar candles. All the functionality of Luminra retailing from £20 to £30 

Natural Fragrance Pods for use with Luminara Fragrance Diffusing Candles. All Luminara Fragrances are made from natural oils and give 120hrs of fragrancing from a single pod. 11 superb Fragrance inclu ...

Living Flame Taper Candles ideal for Candelabras and Chandeliers with 120 burntime from 2 AA batteries. IR enabled and security timer for easy use

Living Flame Candles in Mercury Glass available in both Gold and Silver. IR Enabled with Security Time complete with presentation packaging.

New Luminara Outdoor Living Flame Candles designed to for Outdoor Use in all weathers. IR Enabled, Security Timer, 500hrs burntime off 2 D batteries 

New Luminara Living Flame in genuine Birch finish. IR Enabled and Security Timer. Giving 500hrs burntime from 2 x D Batteries

New Giant Wax Living Flame Pillar Candles, IR Enabled with Security Timer. 500hrs run time from 2 D batteries. Avaialble in 6", 10" and 14" heights