Vemacity
Hall: Hall 4 Stand: 4K43
£20 - £49
Couples
Tableware
Craft
Gift Food
Private Label
Manufacturer
Housewares
The Family
Personalised Gifts
Wholesale
Funky/Novelty Gifts
Him
Designer
Kitchenware
Her
Gift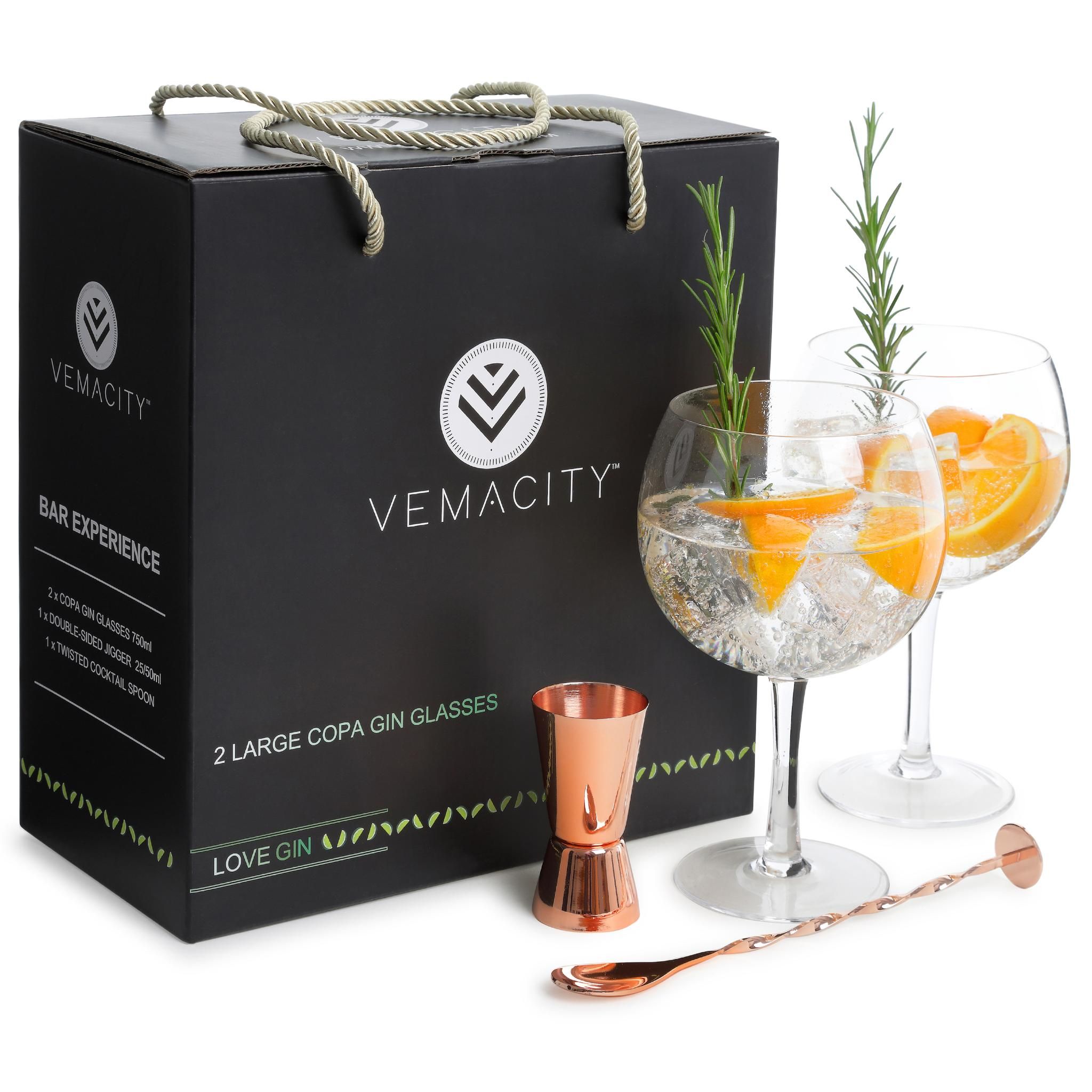 Vemacity- Creating Signature Moments for Gin Lovers
Vemacity is all about creating signature moments for gin lovers by making specialist products designed to enhance the flavour and enjoyment of gin. At our core, Vemacity was born from two friend's passion for great gin. Simply put, a well-conceived gin makes us happy. We have a shared belief that great gin and tonic served the right way engages all of the senses. Vemacity grew out of this belief. So, we started to make specialist gin products specifically designed to enhance the overall experience of drinking and experimenting with gin. From the moment you use any of our products, it's our aim to make you smile, and create truly memorable experiences for you and those closest to you. That's what really drives us to design and create great products.
Gin Glasses
Back in 2017 we launched our first product: Handmade Copa Gin Glasses and Barware Gift Set. This gift set has proven to be a huge success and our glasses are now being used in gin loving households across the nation. Word spread fast about how this set improved the overall experience of drinking gin and within months of selling on online platforms we accrued hundreds of 5* reviews. It was so popular that we launched two additional variations of the gift set. All 3 variations of this product are now Amazon's Choice for Gin Glasses, which is a great indicator of quality, value and demand! This is testament to the fact that we are committed to making beautifully presented, meticulously thought out and affordable items for people to enjoy.
Gin Making Kit
We are always toying, tinkering and experimenting with new ways to bring a unique gin experience to our customers (or 'Gin Buddies' as we like to call them). Our most recent creation is our Gin Making Kit! Yes, that's right we have curated an incredible collection of premium botanicals and come up with a method of how to turn vodka into delicious gin! The set even provides the ingredients and instructions required to make colour-changing gin.
Let's meet!
We relish the opportunity to meet you and talk about partnering with you in the future. Come on down, have a gin on us and let the fun beGin.
Address
5 Burns Avenue
Southall, Middlesex
London
UB1 2LP
United Kingdom