Unique Home (London) Ltd
Hall: Hall 4 Stand: 4H15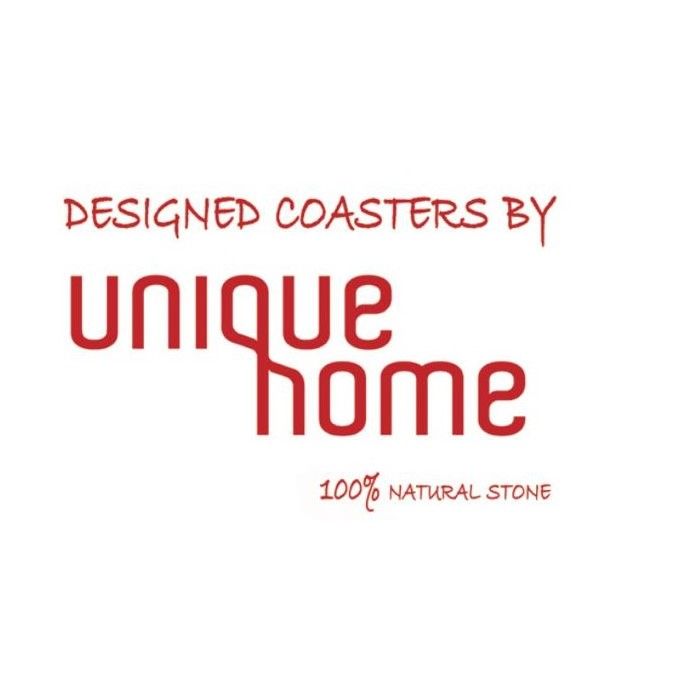 Our unique stone coasters are both practical and beautiful. Choose to use as a functioning
coaster protecting your coffee tables, dining tables and surfaces from cups, glasses and mugs.
Or dare to be different and create a striking display, by putting your tiled coaster in the wall
mounted frame; included with this product, to put on your wall as a statement piece, for your
home or workspace. An elegant way to show your artsy style for guests to see. Our of a kind
product, comes in various designs for you to choose from, and gives you the versatility to
choose how you would like to use it, whether that be to use as a coaster, or to use the
mounted frame and showcase your quirky piece of art on the wall. Various designs available
to suit all tastes, please take a look.
Our natural stone coasters are made from the natural stone materials (travertine) and ethically
sourced from quarries and frames are best quality composite material, with a traditional
antique look and feel. We use modern technology of the highest quality, to print our designs
on the surface of the coaster, for an extra vivid visual impact which does not affect the quality
of the coaster, colour or design.
Package contents:
 4 natural stone coaster
Care instructions:
 wipe with a clean damp cloth.
Product information
 Heat and water resistant.
 Dimensions: 10cm x 10cm
 Thickness: 1cm
 Tile weight: 245g
 As they are 100% natural stone, the characteristics of the colour and tones may vary
Address
London
United Kingdom