Tri-Star Packaging
Designer
Distributor
Services
Wholesale
Children
Outdoor dining
Couples
The Family
Retail Services & Shop fitting
Cleaning products
Product Photographs
Private Label
Drop Shipping
Food Preparations
Point of Sale Display
Him
Retail Services & Shop fitting
Her
Yes
Retail Solutions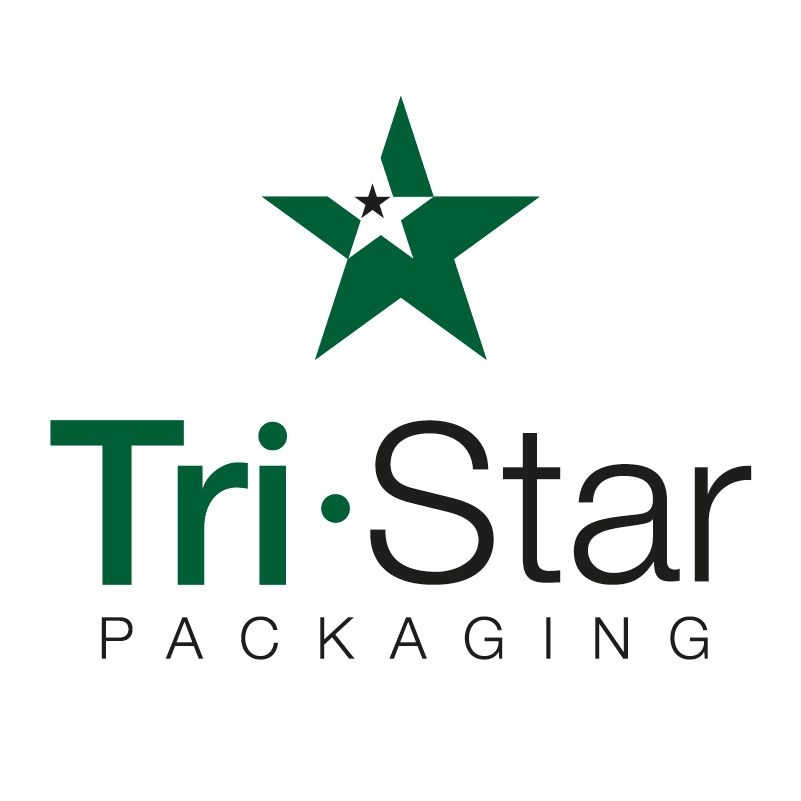 Tri-Star Packaging is the UK's leading supplier of packaging and disposables to the food and drink market. Renowned for innovation and outstanding customer service, Tri-Star offers a huge range of cutting-edge, award-winning packaging and products for the food-to-go, coffee bar, retail, catering and bakery sectors.
Address
Enfield
United Kingdom
Sustainability Role in overall company's strategic plans

Making sustainability accessible is important to us at Tristar and in response to the introduction of new legislation and feedback from their consumers, many of our customers are setting ambitious targets to become more sustainable. To help them on this journey, we are leveraging the scale of our supply chain to make sustainable solutions more accessible for our customers and bring lower impact products to market.

Sustainability initiatives

Communication and building relationships are at the heart of our approach to sustainability. We hold regular meetings with our customers, run customer forums, publish fact sheets that distil the issues around sustainability and present them in a customer focused way and publish blogs as well as using social media to keep our customers, suppliers and people up to date with the latest innovations and legislation.

Pledges for the year

Our Sustainable Future report forms a key part of our communication strategy, both internally and externally, celebrating our successes to date and sharing our plans in line with our Sustainable Development Goals (SDGs).

Sustainable Products

BePulp

Our innovative 100% compostable BePulp range combines sustainable design with exceptional performance, and is made from bagasse – a material that comes from natural fibres

Pokito

Our Pokito reusable pop-up cups are engineered to be fully recyclable, the Cup wall is made with flexible silicone that collapses for ultimate convenience. After just 15 uses, pokito pays for its environmental cost, even though it should last 100 times longer and it is recyclable at the end of its life

EdenPak

EdenPak products are made from an innovative, fully sustainable packaging board for food and drink. Edenpak products are a fantastic alternative to packaging that contains plastic or polymer laminates.

AT THE FAIR

NEW TO THE FAIR

Packaging

Our packaging is plastic free

Our packaging is compostable

Our packaging is made with recycled content

Eden Pak and Bepulp are just two examples of our compostable packaging ranges. Our rPET Plastic packaging contains post consumer and post industrial waste to reduce the impact on the environment.

Materials

We have products made from recycled materials

Our products are plastic free

We have created products that provide an alternative to single use plastic

We have products made from sustainability sourced raw materials

We have intorduced products like the Pokito which are reusable alternatives to single use product. Lots of our packaging comes from renewable and sustainable sources such as our FSC paper board and rPet plastics.

Ethical Considerations

Fair wages are paid to the people who make our products

Our products are made by people employed in good working conditions

We have mapped our entire supply chain

We challenge our suppliers to report any ethical issues they identify

We have an ethical policy

Within the workplace where our products are made there is commitment to Non-Discrimination Gender Equality and Freedom of Association

Enviromental Impact

We have a sustainability policy

We consider the environmental impact when creating our products

Some of the processes we use to manufacture products are energy efficient

Our policy is to encourage our customer and consumers to reduce, reuse and recycle. Products available from Tri-Star packaging are manufactured using green energy.