Tree Toys
Hall: Hall 5 Stand: 5L43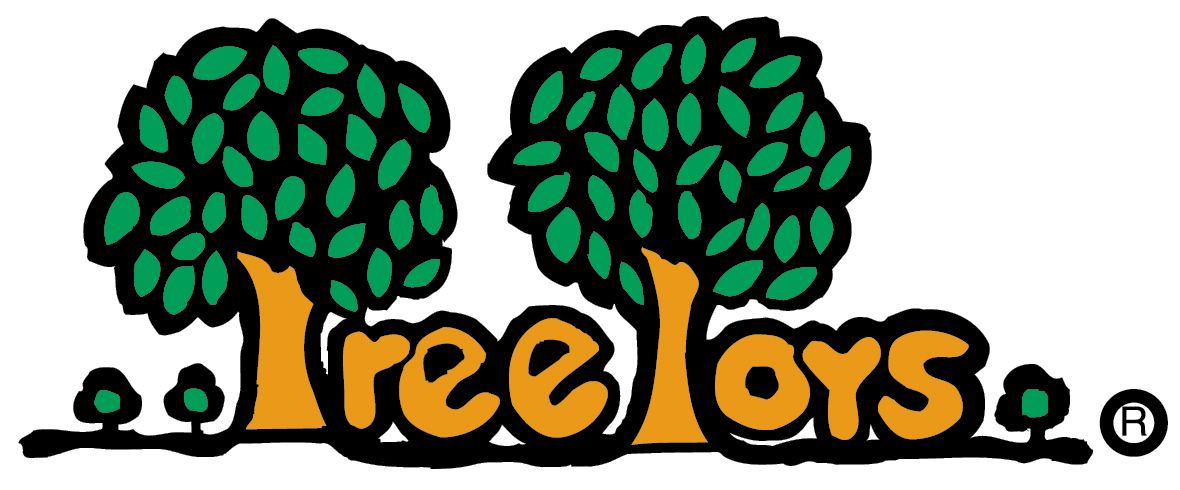 Founded in 1987 in Sydney, Australia, TreeToys is a family-owned global manufacturer of award-winning educational Toys, Games, Science and Craft kits, who also manufacture the British Heritage brand of Bunnykins Melamine dinnerware.
The Tree Toys Taiwan office are the international Sales, Marketing and Design arm of the company, situated in Neihu, Taipei, where it has its own Research, Development, Compliance and Art departments. From here all orders are sent to our self-owned factories for manufacturing in both Taiwan and China
We also manufacture a sleek family of desk accessories. Born of the desire to create more aesthetically balanced and interactive experiences in our workspace environments we've designed a range that will be your beautiful, utilitarian partner at home or in the office.
Crafted from materials that will look, perform and age beautifully, we believe that hard work is good for the soul and it's our job to help facilitate your working journey in the best way possible. We want you to think about the stuff you keep on your desk and the way you connect with it.
These are the tools that turn desks into a workspaces
Address
London
United Kingdom
Sustainability Role in overall company's strategic plans

Tree Toys™ fosters a culture that embraces commitment to minimising the environmental impact of our products by maintaining, reviewing, and constantly improving our systems and environmental performance . It's our goal to set a benchmark for others within the industry by implementing best sustainability practices. Wherever possible we aim to source and implement the maximal amount of recycled material into all of our products and use FSC certified timbers, as well as decreasing our uptake of higher-impact manufacturing processes. We envisage a world where business's strive to protect the natural environment on which our quality of life depends.

Sustainability initiatives

To further source and implement recycled materials into our new product development strategy.

Pledges for the year

Implementation of Bio-plastics and B-Corporation certification by 2023

Sustainable Products

AT THE FAIR

NEW TO THE FAIR

Social equity at your company

Tree Toys is a 100% vertically integrated manufacturer which means we control every step of the process including our people and company culture. Our business benefits communities, and the planet. We create standards, policies, tools, and programs that shift the behaviour, culture, and structure of how our employees live.

Packaging

Our packaging is made with recycled content

We are in the process of making our packaging compostable

All of our packaging and plastics contain recycled materials

Materials

We have products made from recycled materials

We have products made from sustainability sourced raw materials

Ethical Considerations

Fair wages are paid to the people who make our products

Our products are made by people employed in good working conditions

We have mapped our entire supply chain

We challenge our suppliers to report any ethical issues they identify

We have an ethical policy

Within the workplace where our products are made there is commitment to Non-Discrimination Gender Equality and Freedom of Association

Enviromental Impact

Our products are created to help consumers try and reduce their carbon footprint

We have a sustainability policy

We consider the environmental impact when creating our products

Some of the processes we use to manufacture products are energy efficient
Kaboom Blocks Race to roll and place your blocks on the pattern card. Do it successfully, and live to roll another day. Take too long, and the spring-loaded board may go KABOOM! Choose one of two ways ...

Everyone plays at once, making a moustache chain. It'll take a steady hand and a ton of mojo...... To connect the most mos and win!
Master polymer reactions to make drippy and bouncy slimes and gels. Create Tadpole and Leech soup, Rat Guts Noodles, Jellyfish, Blood Clots and more. Workbench and tools included. Does not use Toxic a ...