The Wheat Bag Company
£0 - £19
£20 - £49
Manufacturer
Children
Home D'cor & Accessories
Couples
The Family
Wholesale
Product Photographs
Point of Sale Display
Him
Distributor
Designer
Gifting
Her
Gift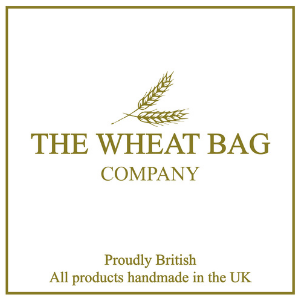 The Wheat Bag Company is an established company manufacturing Microwavable Wheat Bags and other unique items in the UK.
Wheat Bags come in a variety of designs to suit all tastes including our own bespoke range of fabrics which include Rainbows, Highland Cattle, Donkeys, Swimming Penguins and Bumblebees.
Each Wheat Bag is filled with cleaned English wheat and optional Lavender buds.
They are an all over body pillow which simply heats up in the microwave to provide soothing warmth, relaxation and creates an overall sense of wellbeing.
Our product range also includes our handcrafted PADi Pillows, made from 100% cotton with a polystyrene bead inner. A stable, lightweight, hands free tablet stand. Perfect for holding and supporting any mobile device. Suitable for iPads, Kindles, phones and all other portable devices including books.
Handmade Doorstops are one of the latest products to join the collection.
Address
Warminster
United Kingdom