The Somerset Toiletry Company
Designer
Distributor
Manufacturer
Wholesale
Candles & Home Fragrance
Skin & Body Care
Home Fragrance
Gift of the Year Awards
Private Label
Great British Trail
Funky/Novelty Gifts
Him
Skin & Body Care
Male Grooming
Beauty, Body & Bath
Home & Living
Find a Buyer
Her
£0 - £19
Yes
Beauty & Wellbeing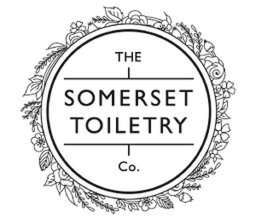 Here at The Somerset Toiletry Co, we continue to push forward with our sustainability goals. We are making many of our gift packs with minimal plastic, less cardboard and recyclable inserts. We are using more recycled plastic and switching to environmentally friendly materials where possible. We are also continuing to register more of our products with The Vegan Society. Every year we work very hard to ensure we are making the best decisions when it comes to looking after the environment and still delivering, beautiful products.
Address
Clutton
United Kingdom
An extension of our popular botanical soap on a rope collection, introducing new luxury mini hand creams (30 ml) and lip balms (10g) for all-round self-care. Available in four fragrances lemon verbena ...

Introducing our new Home Wellness collection. Great gifts for anyone who deserves some essential aromatherapy. Enjoy the calming influence of lavender and chamomile essentials oils.  This gift set inc ...

After recent events, a Hand Hygiene Kit makes the perfect gift for hardworking hands. Discover the ultimate hand care collection for men, containing a hand wash, hand cream and moisturising hand clean ...

Introducing our Aromas Artesanales de Antigua Soap & Candle collection. You can now indulge in floral fragrances to scent your room while you pamper yourself because you deserve it! The gift set inclu ...

Naturally European scented antibacterial hand gel contains 68% alcohol to ensure clean and subtly fragranced hands. This hand gel is a perfect fit for your handbag to keep your hands sanitised when yo ...
Sustainability Role in overall company's strategic plans

Sustainability is a huge focus for our business moving forward.

Sustainability initiatives

We have removed non-recyclable plastic bottles from our ranges and switched to recyclable packaging where possible. We are introducing recycled plastic (PCR) in various products for 2021.

Pledges for the year

We have lots more work to do in this space but are heading in the right direction.

Sustainable Products

Naturally European Scented Hand Cleansing Gel

The plastic bottles are made using >30% of recycled plastic (PCR).

Aromas Artesanales de Antigua Hand Cleansing Gel

The plastic bottles are made using >30% of recycled plastic (PCR).

Union Jack Soap Bar

A long-lasting soap bar, presented in a 'plastic-free' keepsake tin.

AT THE FAIR

NEW TO THE FAIR

Packaging

We offer over 60 products that are plastic-free and hope to grow this over time.

Materials

We have products made from recycled materials

Much of the cardboard we use to package and protect our products are sourced locally (in Somerset) and contains recycled content. e.g. AAA Bath Fizzer Merchandiser.

Enviromental Impact

We have a sustainability policy

We consider the environmental impact when creating our products

Some of the processes we use to manufacture products are energy efficient

You can read our sustainability statement on our website. The environmental impact of our products will be a primary focus moving forward. Many of our products are made in the UK, some of which in facilities using solar power.