The Highland Soap Company
£0 - £19
Manufacturer
Candles & Home Fragrance
Toiletries
Exporter
Everyday Essentials
The Family
Wholesale
Him
Skin & Body Care
Designer
Gifting
Beauty, Body & Bath
Her
Yes
Beauty & Wellbeing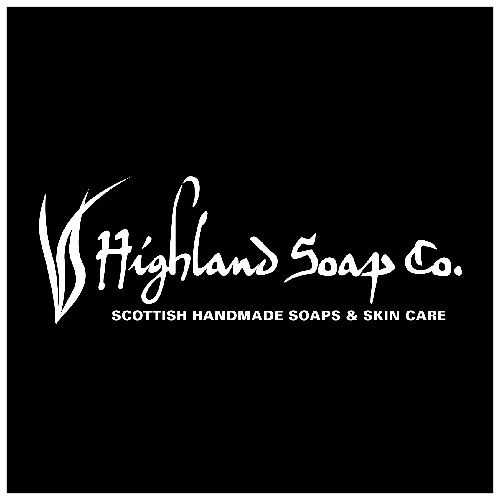 The Highland Soap Company handmakes skincare products with an emphasis on organic, wild-harvested and natural ingredients in the heart of the Scottish Highlands.
We make 11 products, from bars of organic soap and bottles of hand sanitiser to shampoos, body washes and conditioners. We make these products in 12 fragrances. Some are floral, like our Highland Lavender or Rose & Patchouli, others fruity like Wild Scottish Raspberry products. Others are minty, herby or seasonal.
In addition to our own six retail stores, we partner with retailers to offer our range of products in some lovely shops across the country and abroad. We welcome enquiries from high street retailers, museums, health food shops and distillery gift shops looking for information about stocking our product range.
ORGANIC - SUSTAINABLE - NATURAL - CRUELTY FREE - NO ARTIFICIAL FOAMING AGENTS OR PARABENS
Made with 70% alcohol from a Highland distillery, our sanitisers are formally regulated as biocides and medically proven to stop coronavirus. Featured on This Morning as one of the best sanitisers ava ...

Lemongrass has a wonderfully sharp citrus aroma that is stimulating, cleansing, refreshing and energising. This range is made up of organic hand wash, lotion, shampoo, body wash, conditioner, cream, b ...

With a fragrance just like a hot toddy and one of our best selling ranges. This range is made up of organic hand wash, lotion, candles, diffusers, and two different types of soap.  Not pictured but al ...

Lavender essential oil has a light, soft aroma of fresh flowers and is very comforting, calming and relaxing and is known to help bring on sleep. This organic range is made up of hand wash, cream, bub ...
Sustainability Role in overall company's strategic plans

Sustainability is at the core of what we are trying to achieve.

Sustainability initiatives

For us, sustainability is a journey. Each year the bar is raised for what is possible. Last year we introduced refill options and changed our packaging to post-consumer recycled material, this year we have gone further. From 2021 we have introduced bottles made from sugarcane instead of oil. This is a major step forward in reducing our carbon footprint and we are really excited to roll these our in all our ranges.

Pledges for the year

As the technology progresses, we hope to start using fully compostable packaging across all our ranges.

Sustainable Products

5L Refill Range

A broad range of refills in 5L containers. Allowing customers to refill their own containers in store is a great way to encourage repeat custom and showcase your environmental credentials. Hand wash, hand sanitiser, lotion, body wash, shampoo and conditioner. Available in a range of fragrances.

Handmade Soap 190g

A traditionally made cold process soap. Packaged in matchbox-style box of recycled cardboard in a range of ten fragrances.

Shampoo Bars 140g

Zero waste. Natural ingredients. Two gorgeous fragrances. Something we were asked for everyday. What's not to like!

AT THE FAIR

NEW TO THE FAIR

Social equity at your company

- We always pay at least the Scottish Living Wage of £9.30 an hour - Women founded, women lead company - Well known and active in local community charities

Packaging

Our packaging is plastic free

Our packaging is compostable

Our packaging is made with recycled content

We are in the process of making our packaging plastic free

Materials

We have products made from recycled materials

We have created products that provide an alternative to single use plastic

We have products made from sustainability sourced raw materials

Other

Ethical Considerations

Fair wages are paid to the people who make our products

Our products are made by people employed in good working conditions

Enviromental Impact

We have a sustainability policy

We consider the environmental impact when creating our products