Sting In The Tail
Hall: Hall 4 Stand: 4H45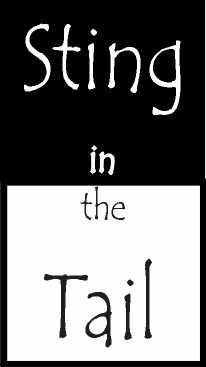 Sting in the Tail designs and manufactures high-quality, design-led giftware, aiming to source as many components as possible from within the UK. We also distribute Swedish Skargard products.
Packaging is a key element to our products; it is simple, contemporary and re-useable wherever possible. We aim to design packaging which is integral to the product as well as having a future use.
The business began trading in 1992 and operated from a home address. It moved to town centre premises in 1994 and subsequently changed its name to "Sting in the Tail' in 1998. The following year the business moved to the current location.
The product range is extensive and comprises of 3 distinct sections:
1. In-house design and production of our own range of giftware
2. Distributors of Swedish soap and toiletries
3. Design and production of own-label products
The company exhibits at 3 giftware exhibitions each year.
Address
Cumbria
United Kingdom
Sustainability Role in overall company's strategic plans

Sting in the Tail was created over 30 years ago and sustainability has always been a focus. We have always used either recycled packaging or packaging with a future use. Avoiding plastic wherever possible.

Sustainability initiatives

We are making every effort to use sustainable products for packing and void fill. We convert all our cardboard waste into void fill.

Pledges for the year

We will continue to develop products with the minimum footprint and use suppliers as local as possible .

Sustainable Products

Recycled leather Notebook and Notepad.

Our recycled leather products are produced from processed tannery waste. The leather is cut locally and printed and assembled in house.

Wooden Garden Labels

Garden Labels produced from white birch which is treated as a crop, felled and replanted.

The English Flora botanical bathsalts, bath teas and facial steams.

Bath Salts with added botanicals and essential oil manufactured in house. Bath Teas and facial steams produced using petals and made in house.

AT THE FAIR

NEW TO THE FAIR

Social equity at your company

We produce all our products in the UK. A small business, we work as a team to support all employees and are involved in the local community supporting schools and community projects.

Packaging

Our packaging is plastic free

Our packaging is compostable

Our packaging is made with recycled content

We use recycled paper pulp clam shell packaging, recycled board backing cards and boxes and shredded paper gift packaging.

Materials

We have products made from recycled materials

Our products are plastic free

We know the source of every component in our products. We work hard to ensure that we use the best components while keeping product affordable TO THE END CONSUMER.

Ethical Considerations

Fair wages are paid to the people who make our products

Our products are made by people employed in good working conditions

We have mapped our entire supply chain

Within the workplace where our products are made there is commitment to Non-Discrimination Gender Equality and Freedom of Association

Enviromental Impact

We consider the environmental impact when creating our products

The environmental impact of our products is always at the forefront of our consideration when developing new products. We always prefer to use local manufacturers and fully understand the production process.