SOEK® SUNGLASSES
Hall: Halls 2, 3+3a Stand: 3F43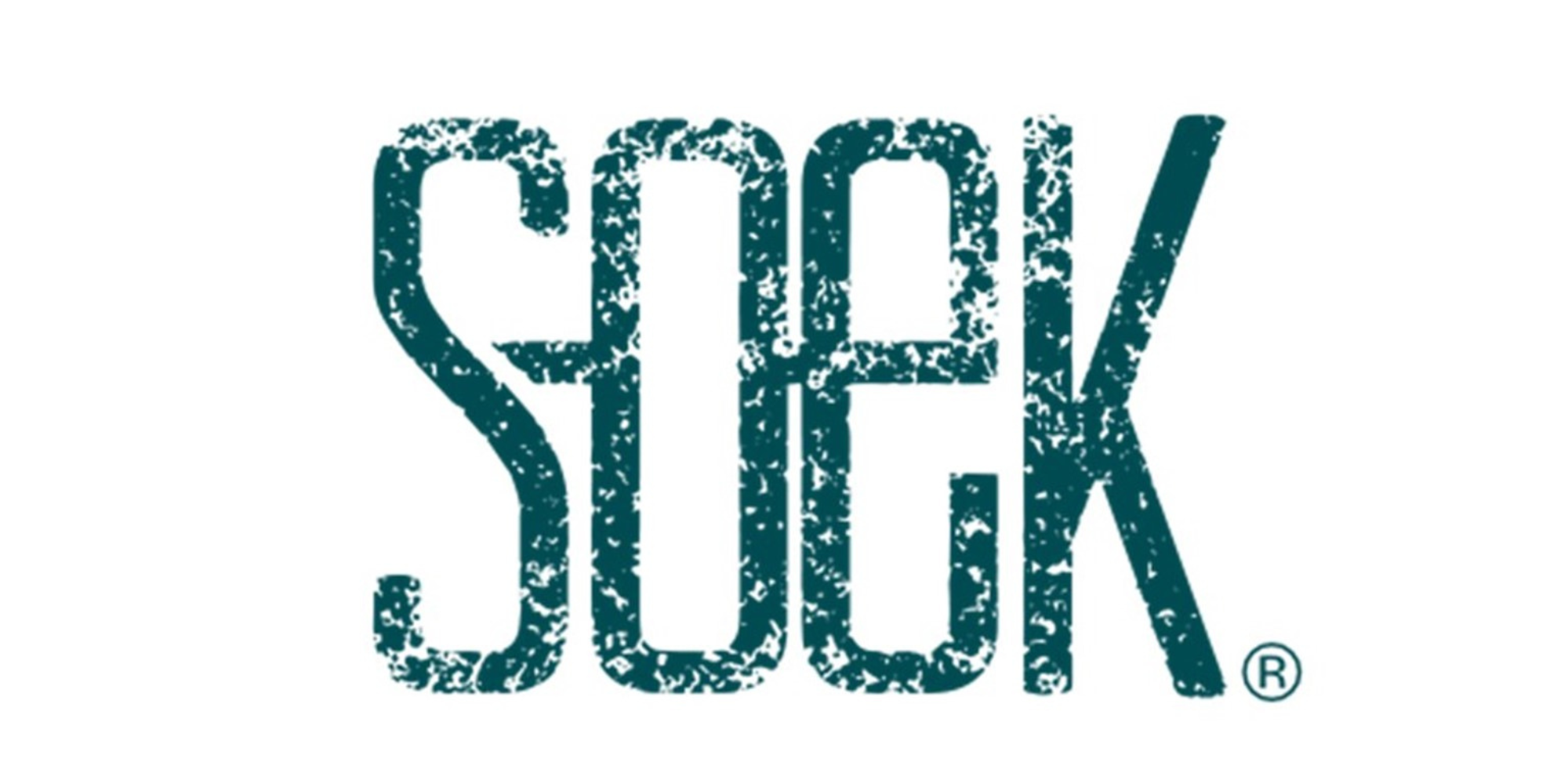 SOEK® and its parent company SOEK® Pty Ltd Create a range of stylish, sustainable, ethically sourced, practical and great quality sunglasses and eyewear.
With a range of colours, shades of wood and different lens tints your biggest problem will be deciding which one to choose!
All lenses have been sent for independent testing by a NATA-Accredited Calibrations and Testing Laboratory to ensure they comply with standards worldwide.
All SOEK® lenses are polarised and UV400 (100% UVA/UVB) and adhere to Category 3 High Protection against sun glare.
SOEK®'s handcrafted sunglasses have been designed to suit all face shapes and sizes. Featuring spring loaded hinges meaning that each pair of SOEK®'s lightweight shades will stretch to your face size and sit comfortably.
In a world where we are faced with so many choices as consumers its important to ensure that we are investing in businesses that do their best to have a meaningful impact on the planet. Here at SOEK® we are constantly looking at ways we can improve on the way we do things in order to be as sustainable as possible while also doing our best to give back to help create a better world. For us this process begins with sourcing 100% sustainable timber from FSC accredited suppliers. Our sunglasses are then handcrafted using earth and environmentally friendly processes from durable bamboo and hardwoods such as Maple, Ebony and Walnut. All of the natural materials used are renewable and free from harmful or toxic elements.
From our materials and factories to our packaging and our giving partner it's a huge operation that is well worth it. Thank you for sharing this journey with us.
SOEK® is a collection of eyewear made from various sustainable materials including FSC Certified sustainable hardwood and Castor Seed Oil. All of the natural materials used are renewable and free from harmful or toxic elements.
SOEK® is a partner with One Tree Planted, One Tree Planted is a non-profit organisation that is on a mission to make it simple for anyone to help the environment by planting trees.
ONE DOLLAR. ONE TREE. ONE PLANET.
Sustainability Role in overall company's strategic plans

In a world where we are faced with so many choices as consumers its important to ensure that we are investing in businesses that do their best to have a meaningful impact on the planet. Here at SOEK® we are constantly looking at ways we can improve on the way we do things in order to be as sustainable as possible while also doing our best to give back to help create a better world. For us this process begins with sourcing 100% sustainable timber from FSC accredited suppliers. Our sunglasses are then handcrafted using earth and environmentally friendly processes from durable bamboo and hardwoods such as Maple, Ebony and Walnut. All of the natural materials used are renewable and free from harmful or toxic elements.

Sustainability initiatives

SOEK® is a partner with One Tree Planted, One Tree Planted is a non-profit organisation that is on a mission to make it simple for anyone to help the environment by planting trees. ONE DOLLAR. ONE TREE. ONE PLANET.

Pledges for the year

We have recently launched our 100% Castor Oil frames, which reduces further the reliance on plastics in the environment. Further we continue to support the One Tree Planted initiative.

Sustainable Products

All SOEK(R) Products are designed and manufactured sustainably.

All SOEK(R) Products are designed and manufactured sustainably.

All SOEK(R) Products are designed and manufactured sustainably.

All SOEK(R) Products are designed and manufactured sustainably.

All SOEK(R) Products are designed and manufactured sustainably.

All SOEK(R) Products are designed and manufactured sustainably.

AT THE FAIR

NEW TO THE FAIR

Social equity at your company

SOEK has a very human element and prides itself on the messaging of how we operate. We are an inclusive company that encourages input and feedback from all stakeholders. SOEK also supports many local initiatives and athletes across Australia, including everything from providing sunglasses for local surf lifesavers to sponsoring Olympic athletes. Our Directors are heavily involved in the manufacturing process for SOEK products, and regularly visit the manufacturing and warehouse facilities. The components of SOEK products are assembled by a family run & operated business.

Certified sustainable products by third party

Certified by

FSC Certified

Packaging

Our packaging is compostable

Our packaging is made with recycled content

Further to the above detail of non toxic chemicals being used in SOEK® eyewear, and our use of 100% castor oil in our range we also adhere point 12 with the below: • Our SOEK® premium eco friendly lens cloths are made from RPET. Made from recycled plastic bottles that are collected and recycled in most countries around the world. RPET consumes 70% less energy, 75% less CO2, and 86% less water than virgin polyester. • Our SOEK® Cork Cases are made from natural cork, which is sustainably sourced and designed to be 100% biodegradable at the end of its lifespan. • Starch based plastic used for packaging. • Recycled cardboard used for shipping. • No toxic chemicals used in production of SOEK eyewear. • 100% Castor Oil Frames. • Sustainable management and production using FSC accredited timbers. • Partner with One Tree Planted to ensure management of natural resources.

Materials

We have created products that provide an alternative to single use plastic

We have products made from sustainability sourced raw materials

Other

SOEK® is a partner with One Tree Planted, One Tree Planted is a non-profit organisation that is on a mission to make it simple for anyone to help the environment by planting trees. Their projects span the globe and are done in partnership with local communities and knowledgeable experts to create an impact for nature, people, and wildlife. One Tree Planted inspires participation in reforestation by making it simple for everyone to help the environment. One Tree Planted plants one tree with every dollar donated The Mission Together we can restore forests, create habitat for biodiversity and make a positive social impact around the world. How is One Tree Planted making a difference? Reforestation helps to rebuild forests after fires and floods, provide jobs for social impact, and restore biodiversity. Many projects have overlapping objectives, creating a combination of benefits that contribute to the UN's Sustainable Development Goals. ONE DOLLAR. ONE TREE. ONE PLANET. 100% Plant Based Range: Castor Oil Frames Our 100% plant based sunglasses are a chic wardrobe staple. Created from sustainable Castor Seed Oil and finished in a flattering crystal hue. All come with a 100% biodegradable cork pouch and RPET microfibre cleaning cloth

Ethical Considerations

Fair wages are paid to the people who make our products

Our products are made by people employed in good working conditions

We have mapped our entire supply chain

We challenge our suppliers to report any ethical issues they identify

We have an ethical policy

Within the workplace where our products are made there is commitment to Non-Discrimination Gender Equality and Freedom of Association

Our Directors are heavily involved in the manufacturing process for SOEK products, and regularly visit the manufacturing and warehouse facilities. The components of SOEK products are assembled by a family run & operated business.

Enviromental Impact

We have a sustainability policy

We consider the environmental impact when creating our products

Other
https://www.express.co.uk/life-style/style/1705577/zara-tindall-green-dress-australia-hidden-meaning-supercars-championship-pictures