Smart Zone (HK) limited
Hall: Hall 5 Stand: 5N11-13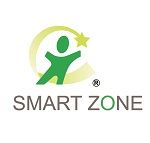 At Smart Zone we know that kids AND LOTS OF GROWN-UPs love toys. IN FACT, we remember being kids OURSELVES AND SO we have done extensive research on what types of toys kids like the most! Really what kids want to do is have fun, laugh and use their imagination. At Smart Zone our goal is to design, manufacture and sell high quality kids toys at great prices. We are a top grade toy DESIGNER, manufacturer AND MARKETER.
Our brands are known all over this wonderful globe and kids are loving them. Mighty Wheels Trucks, Mighty Man Action Figures and Kenya Dolls.
Retailers love Smart Zone because we not only manufacture high quality, fun toys but we also keep up with inventory needs and listen to the needs of the retailer.
And kids love Smart Zone toys because they can have fun, laugh and use their imagination with toys that will last for many years! THAT's WHY SMART ZONE'S COMPANY MOTTO IS " IMAGINATIVE PLAY AT ITS'S BEST!