Rebecca Pitcher
£0 - £19
£20 - £49
Greetings cards
Greetings & Stationery
Candles & Home Fragrance
Kitchenware
Giftwrap
Cooking & Dining
Couples
Home Fragrance
Home Textile & Soft Furnishing
Home Décor
Cushions / Pillows
Greetings & Stationery
Christmas Gifting
Home Textile & Soft Furnishing
Designer
Gifting
Home & Living
Her
Yes
The Summerhouse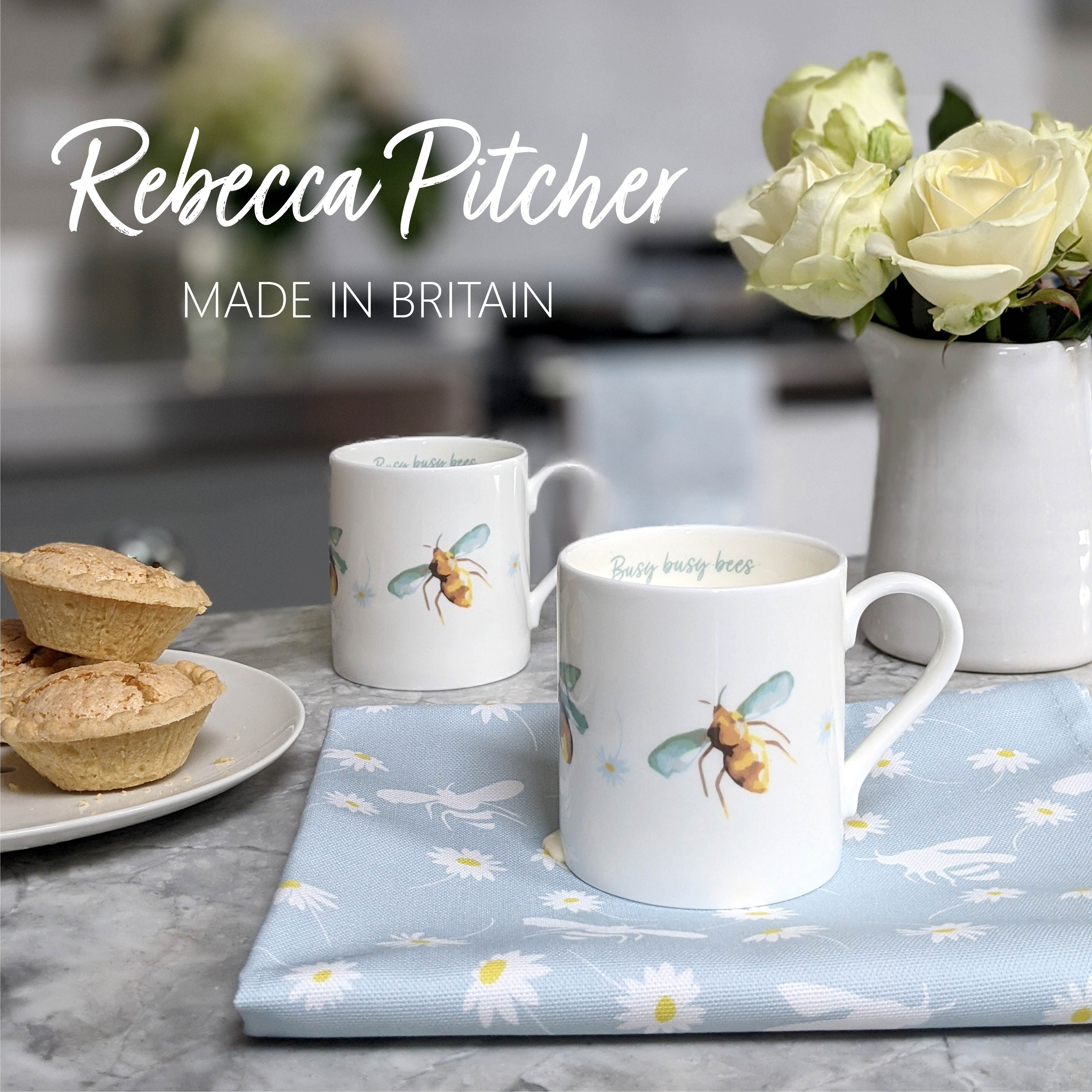 Designed in Yorkshire. Made In Britain
Homeware and lifestyle designer Rebecca Pitcher creates fresh modern designs inspired by her love for the British countryside.
Rebecca's illustrations and artwork are adapted onto fine bone china, kitchen textiles, cushions and greetings cards, which are all made in the UK.
In 2020 we made a commitment to lessen our impact on the environment and have developed eco concious packaging and production methods throughout the business.
Established 2014
Address
Bedale,
United Kingdom
Sustainability Role in overall company's strategic plans

We want to make it an intrinsic part of the business

Sustainability initiatives

We have made changes to all our retail and postal packaging to make it as sustainable and earth friendly as possible. New products are designed with sustainability in mind

Sustainable Products

Greetings Cards

Made from FSC certified, pH neutral, Long life certified, Chlorine and heavy metal free card stock. A donation for each card is given to the Woodland Trust to protect and create native woodlands.

Gift wrap

Printed with earth friendly inks on recycled paper. 100% recyclable

AT THE FAIR

NEW TO THE FAIR

Certified sustainable products by third party

Packaging

Our packaging is made with recycled content

We are in the process of making our packaging compostable

Recycled Boxes, paper void fill, paper tapes. All cards and wrapping paper is recycled and recyclable. Earth friendly inks

Enviromental Impact

We consider the environmental impact when creating our products