Proud Mary Soaps
Hall: Hall 3 & 3A Stand: 3T60
Craft
Hair Care & Styling
Children
Skin & Body Care
Manufacturer
Beauty & Wellbeing
Pets
Yes
Couples
£20 - £49
The Family
Product Photographs
Private Label
Drop Shipping
Point of Sale Display
Him
Her
£0 - £19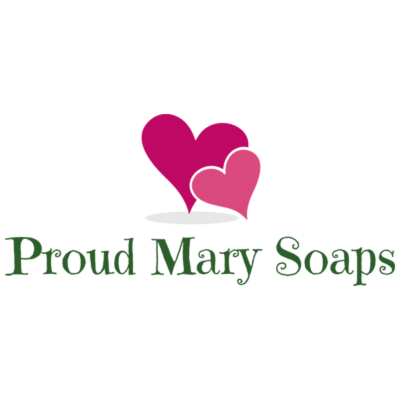 Proud Mary Soaps are makers of innovative and practical zero-waste products designed to help people move towards a zero-waste lifestyle. These consist of: Shampoo Bars,Conditioner Bars, Ayurvedic all-in-one bars, Shaving Bars, Dish Soaps and Pet shampoos.
We also procure additional zero-waste accessories that compliment our products such as: Razors, Soap boxes, Soap trays, Disch cloths, scrubs and sisal bags.
We beleive it is important to create solutions that are ethical, practical and are also attractive both to the eyes and nose. The products we manafacture are free of sulphates, parabens and palm oil. We always aim to use UK-based suppliers and traders where possible to supply our accessories and raw products. We are also comitted to plastic-free packaging for the products we sell and how we post and pack them.
We are a husband and wife team who have left our careers in Banking and Psychology respectively to follow our dream of becoming "ecopreneurs". Since starting our business in April, We have been both making and trading our products at craft markets and fairs. This has given us the opportunity to create a range of products based on the feedback of our customers. Since beginning trading we have sold over 2,000 shampoo and conditioner bars and are also now stocking 4 resellers in our local area. Inspired by our early success and the fantastic feedback we have received so far, in 2020 we are looking to stock more resellers of our products to bring our fantastic zero-waste solutions to more customers than we can serve ourselves.
As a team of two, we are extremely flexible about how we can work with our stakeholders in terms of how we manafacture products for your own brands needs and in terms of the support asnd aftercare we give.
We look forward to meeting you at the spring fair and helping you give your customers access to our fantastic range of products and solutions.
Tori and Nick
Address
39 Bello Abbey Way
Alton
Hampshire
GU34 2FS
United Kingdom
Palm, Suplhate, Paraben, plastic and soap free.  Discover a new and natural way to clean and condition your hair! Our bars are one-of-a-kind and perfect for people looking for a product that is gentle ...
Sustainability Role in overall company's strategic plans

As a manufacturer of zero-waste solutions, sustainability is the key driver behind why we exist. Our products are designed as direct zero waste alternatives to a variety of existing products packaged in single use plastic. also as part of a drive to ensure we provide solutions to our customers, we source zero waste alternative products such as razors and more recently washable sanitary pads.

Sustainable Products

AT THE FAIR

NEW TO THE FAIR

Packaging

Our packaging is plastic free

Our packaging is compostable

Our packaging is made with recycled content

Materials

Our products are plastic free

We have created products that provide an alternative to single use plastic

We have products made from sustainability sourced raw materials

Enviromental Impact

Our products are created to help consumers try and reduce their carbon footprint