Powell Craft Ltd
Hall: Hall 4 Stand: 4J40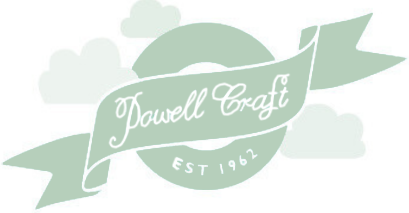 At the heart of Powell-Craft is a dedication to creating products that are not only beautiful but also enduring, crafted from natural fabrics designed to be cherished for a lifetime.
Explore our collection that spans beyond the realms of homewares and scented gifts to embrace the essence of comfort and style. Our nightwear range boasts hand-finished cotton treasures for every family member. Indulge in the nostalgia of vintage-inspired white cotton nightdresses or the timeless allure of classic men's pyjamas. For the ladies, discover our exquisite daywear collection, featuring dresses meticulously crafted in luxurious viscose and cotton, complemented by an array of chic accessories, bags, and jackets.
Our commitment to quality extends to the little ones in your life, with enchanting children and baby collections. Adorn your little darlings in 100% cotton clothing, vibrant raincoats adorned with our distinctive prints, and timeless accessories. Celebrate new arrivals with our charming new baby gifts and watch as they delight in our traditional toys, including rag dolls and soft animal companions.
As an eco-conscious company, Powell-Craft is dedicated to sustainability. We are on a mission to achieve net-zero status and are proud to power our offices in Cornwall and Brighton, along with our warehouse in Cornwall, using renewable energy. Our enduring partnerships with two small family firms in India, spanning over 35 years, reflect our commitment to ethical practices. Additionally, we proudly support the community through our partnership with the local charity, Mobile Creches.
Join us at Powell-Craft, where every product tells a story, and each creation is a testament to our passion for quality, sustainability, and timeless style.
Address
East Sussex
United Kingdom