Origamo
Hall: Halls 2, 3+3a Stand: 3Q49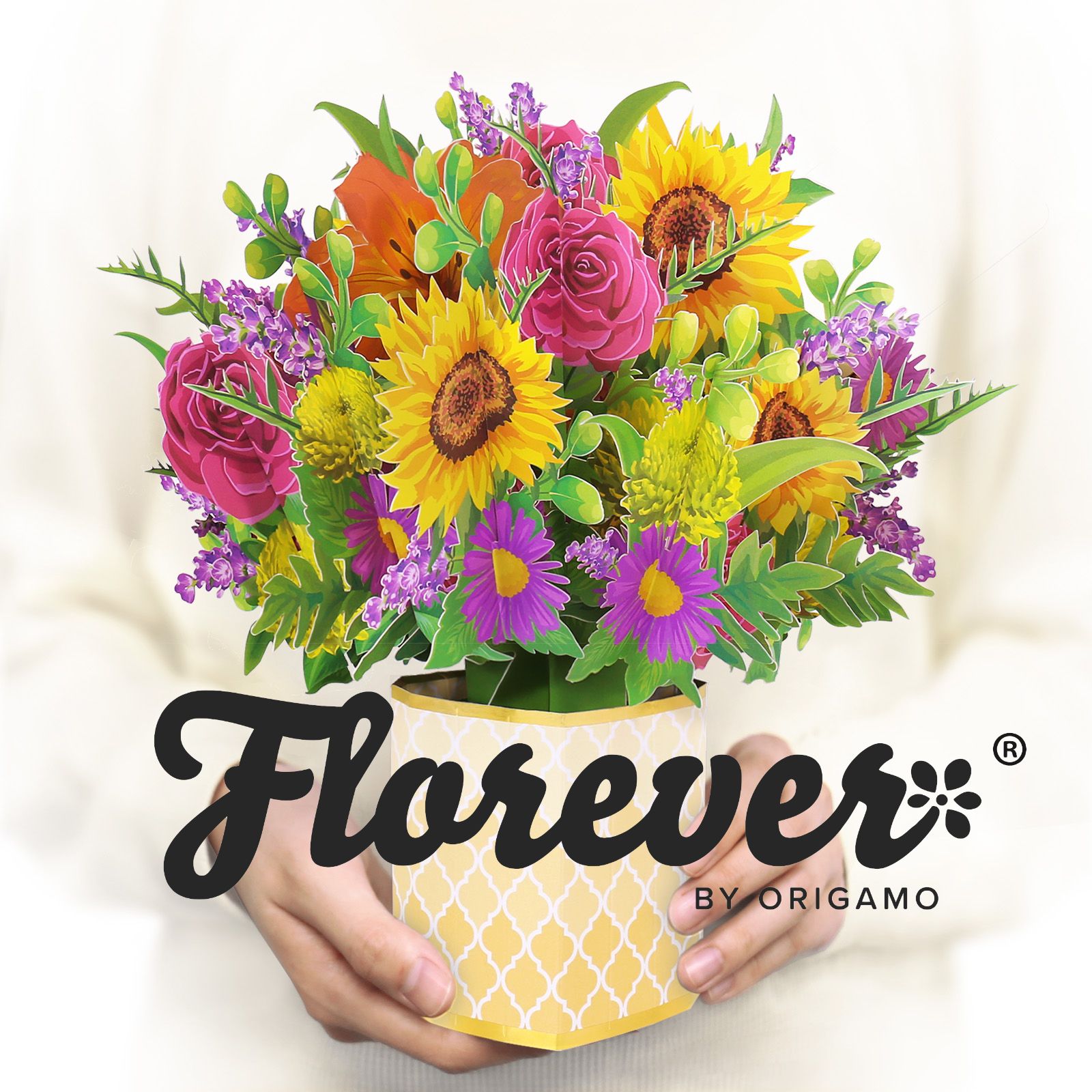 Origamo are "World's most handmade greeting cards",
it is the World of Paper Creations, Handmade and Fairtrade.
They are perfect for those who want to surprise and be remembered.

Origamo® are the best selling artisanal greeting cards in Italy.
More than 2400 shop owners have increased their profits and distinguished themselves from competition thanks to our products.

We don't work with Wholesalers and we don't work with Amazon.
We like independent shops and specialized chains, and people who still work with passion and want to suprise their beloved customers with something different from the mass.

We make our official debut on the Uk market bringing our brand new range "FLOREVER", the first Brand exclusively dedicated to "Floral Wishes".
Sustainability Role in overall company's strategic plans

Sustainability, Ethical production and Charity Programs are the pillard on which our brand is based

Sustainability initiatives

All our paper is FSC certificed, from regenerated forests and our laboratories in Vietnam are certified bot by Fairtrade and Smeta Sedex 4 Pillars

Pledges for the year

Next year we want to get rid off the plastic bag that we still have to use to pack the cards

Sustainable Products

Florever

Pop up Flower bouquet 100 % handmade with FSC certified paper

AT THE FAIR

NEW TO THE FAIR

Social equity at your company

Our laboratories in Vietnam guarantee higher wages, fresh and sunny working enviroments, and the certified complete lack of child labor.

Certified sustainable products by third party

Certified by

Sedex Smeta 4 Pillars Fair Trade

Packaging

We are in the process of making our packaging plastic free

Materials

We have products made from recycled materials

Ethical Considerations

Fair wages are paid to the people who make our products

Our products are made by people employed in good working conditions

We have mapped our entire supply chain

We challenge our suppliers to report any ethical issues they identify

We have an ethical policy

These are our laboratories in Vietnam: https://www.youtube.com/watch?v=nfeUeSE3jw0&list=PLNBaIWhO_tG6WsQfZZmB8XU7jd0ZykyQU&index=8 This is how we help the street in Children Vietnam through the Christina Noble Children's Foundation: https://www.youtube.com/watch?v=3_BlQoyrayQ

Enviromental Impact

We consider the environmental impact when creating our products