Orange Pippin
Hall: Hall 2 Stand: 2B20
Housewares
Home Décor
Greetings & Stationery
Point of Sale Display
Product Photographs
Private Label
Tableware
£20 - £49
Couples
The Family
Home Textile & Soft Furnishing
Yes
Him
Designer
Her
Kitchenware
£0 - £19
Greetings & Stationery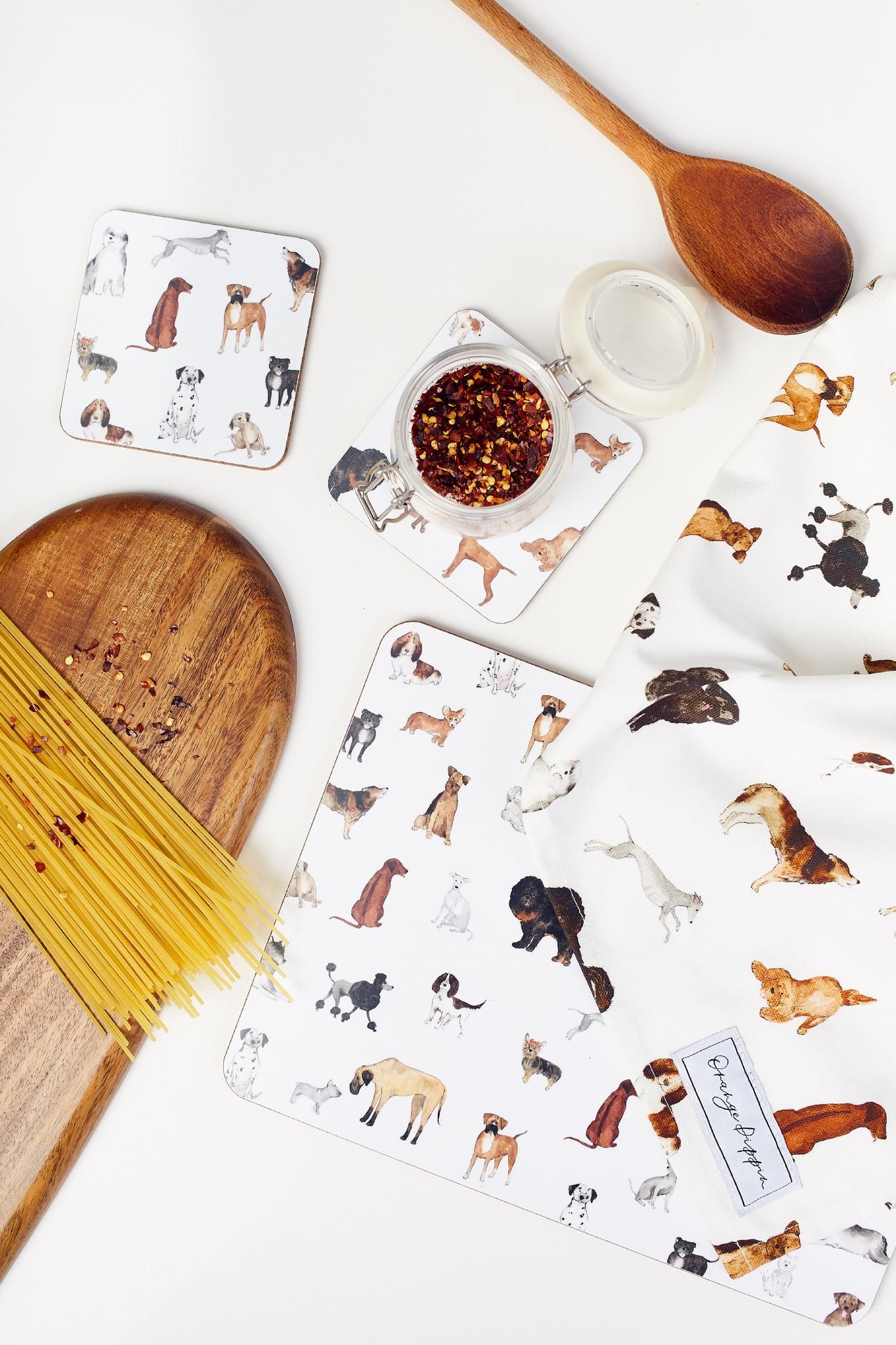 A British Illustration Studio creating beautiful stationery, charming prints and timeless homeware. All designs are inspired by nature and the world around us, made in the UK with quality materials. As well as ready made products, Orange Pippin also creates commercial commissions.
All illustrations are created initially by hand using watercolour, before creating characterful designs that are printed in England on luxury materials. All possible measures have been taken to ensure that our products are environmentally friendly, with no plastic packaging and wherever possible, sustainable materials used. Our products are provided either 'naked' with no plastic or in potato starch poly bags for protection. Our ethos is something we are very proud of and we aim to continue to reduce our environmental impact.
With illustrations from around the world, our collections feature all creatures great and small. From the humble british bumblebee to the gentle giant whales of the sea, there is something for everyone and our products are a beautiful way to celebrate the world around us.
Address
157 Olive Grove Road
Sheffield
South Yorkshire
S2 3GE
United Kingdom
Sustainability Role in overall company's strategic plans

Sustainability is a key part of Orange Pippin's ethos. We use environmentally friendly materials for all of our products wherever possible and do not use any plastic packaging other than in the cellophane bags for the art prints. We ensure that we thoroughly research the products that we are using and aim to make sure our products are long lasting to reduce waste.

Sustainability initiatives

We use quality, environmentally conscious materials such as sustainably sourced eucalyptus boards for our tableware and chlorine free, heavy metal free and recycled paper for our greetings cards. All of our packaging for our homeware and kitchenware products is plastic free and for our greetings cards we use potato starch cello bags that are bio degradable. We are also encouraging stockists to take our cards "naked" with no packaging at all. We also use products that are made in the UK to reduce carbon emissions.

Pledges for the year

Our only product that used plastic packaging is our Giclee Art Prints as we have not found a suitable potato starch cello bag for them. Over the next year we are hoping to find alternative solutions to packaging them so that we can finally say we are totally plastic packaging free.

Sustainable Products

Seed Paper Cards

We create greetings cards that are printed on seedpaper. Once the card has been received and enjoyed on the mantlepiece, it can be planted in the garden and the paper will biodegrade whilst the seeds germinate and turn into a mini meadow. The plants are great for encouraging wildlife such as bees and butterflies to the garden and there is no waste that goes into the bin. In addition to this, the envelope is recylable and the cello bag that the card is packaged in is made from potato starch and is compostable.

Greeting Card Collection

All of our greetings cards are printed in the UK to reduce carbon emissions through transportation. They are also all either printed on stock that is 100% recycled paper or that is sustainably sources woodland carbon approved paper that is chloric, acid and heavy metal free.

Melamine Coasters and Tableware

All of our coasters and tableware are printed in the UK which reduced carbon emissions through transport. Additionally, the boards are made from sustainably sourced eucalyptus. They have a melamine coating which means that they are hard wearing and durable so that they will stand the test of time and customers won't need to replace their tableware, therefore reducing waste.

AT THE FAIR

NEW TO THE FAIR

Social equity at your company

Currently I have no employees and work for myself, however I hope to take on staff this year and will be ensuring that all healthy and safety measures are met as well as benefits, pensions. I intend to only take on members of my team when I can pay them above the living wage.

Packaging

Our packaging is plastic free

Our packaging is compostable

We are in the process of making our packaging plastic free

We are in the process of making our packaging compostable

All of our home ware and kitchenware products packaging is plastic free. The only plastic in our range is for the Giclee Art Prints because we have been unable to source compostable packaging for them but is something we are intending to resolve this year. Our greetings cards are packaged with the option of being 'naked' with no packaging, or in compostable potato starch cello bags.

Materials

We have products made from recycled materials

Our products are plastic free

We have products made from sustainability sourced raw materials

A collection of our greetings cards are made from 100% recylced paper (the others are made from sustainably sourced, woodland carbon approved paper that is chlorine, acid and heavy metal free). Our tableware is made from sustainably sourced eucalyptus.

Enviromental Impact

We consider the environmental impact when creating our products

We source our printing of products within the UK to reduce carbon emissions through transport and thoroughly research our manufacturers to make sure that where possible we are using the most sustainable and environmentally conscious materials. We consider our packaging very carefully and are continuously looking for methods of packaging without plastic or harmful materials. The packaging we use to supply our wholesalers with their orders is recycled from orders we have received or we used recycled paper from within the company.