Opticaid UK Ltd
Hall: Hall 4 Stand: 4B41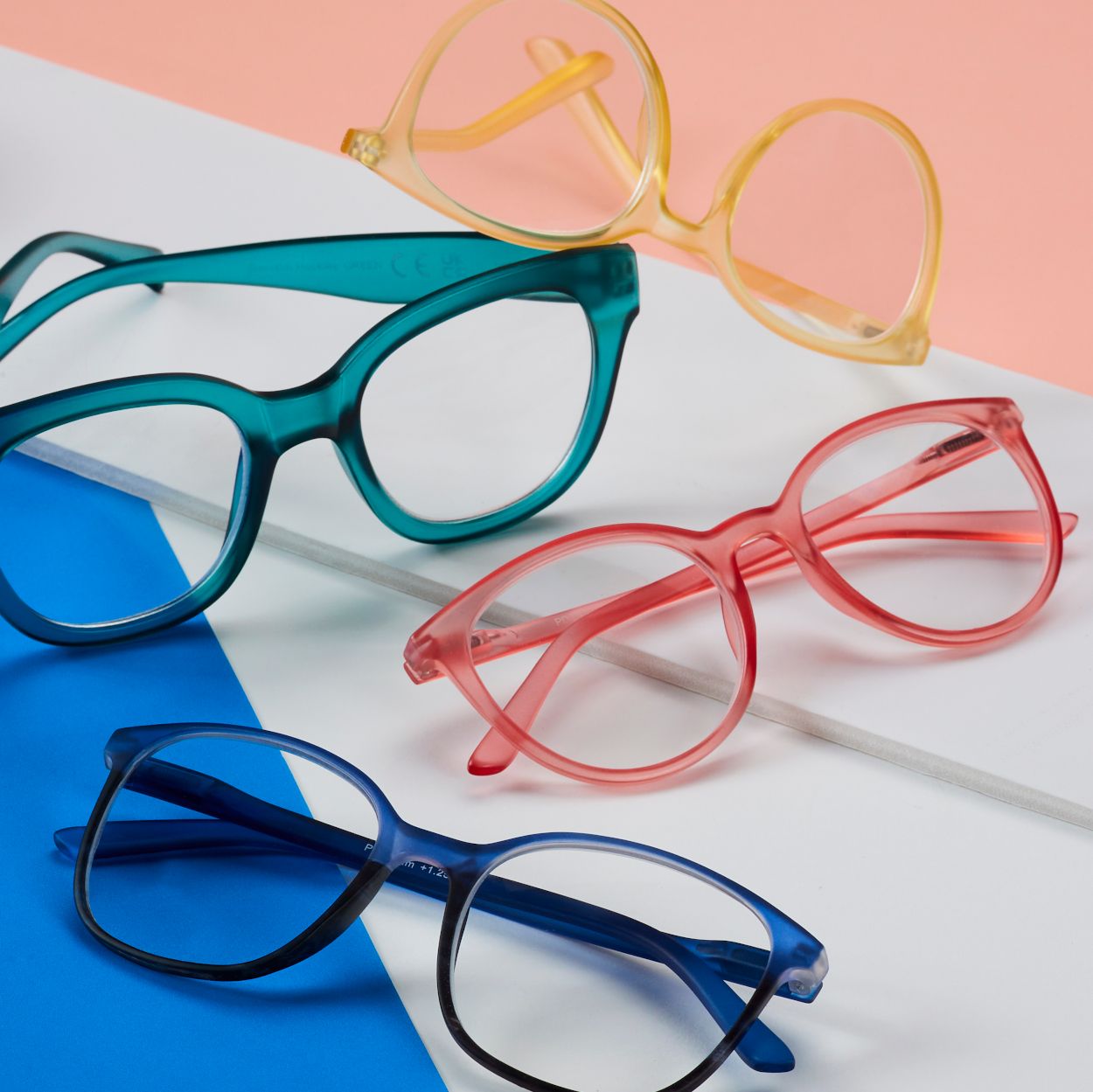 On trend Remaldi reading glasses, sun readers and sunglasses. RRP's from just £14. Extensive choice of  Womens & Mens contemporary & classic frames.  New Eco friendly collection of readers and sunglasses - frames made from recycled water bottles and car head light surrounds! Quality trusted product.
New SS23 collection of reading glasses and sunglasses launching at Spring Fair 2023 as well as bestsellers such as I Like Birds reading glasses and RFID blocking aluminium card wallets.
Also available - best selling overglasses, new glasses chains,  spec holders, glasses cases, KeySafe, and RFID blocking card wallets.
Flexible customer friendly business with over 33 years trading experience.  Free Display stands, show offers and discounts. No min orders or pack sizes required.  All reading & sunglasses can be bought in singles!
Address
Leeds
United Kingdom
Our new 2023 catalogue ...... Over 80 pairs of on trend and classic reading frames, RRP from £14 and over 30 styles of UV400 and polarised sunglasses. RRP from £15,  New Eco friendly range of frames ( ...

New collection of on trend Remaldi reading glasses.  RRP's from £14.  New eco friendly range of readers made from recycled water bottles and car head light surrounds! From £14.
Sustainability Role in overall company's strategic plans

It plays an increasingly significant role in product development, sales and despatch. Each season we aim to buy more of our range from sustainable recycled sources as well as continuing our reduce, reuse and rethink initiatives in the workplace.

Sustainability initiatives

Review of all existing products and their packaging with a view to minimising wasteful packaging and becoming plastic free. Develop new eyewear & products from recycled materials. Look at feasibility of sustainable biodegradable eyewear. Review of internal packaging to reuse packing materials. Resource products to new markets that can use recycled material in their production processes.

Pledges for the year

Increase the % of our eyewear range made from recycled materials. Look at the feasibility of using recycled material for the lenses as well as the frames. Continue to reduce unnecessary packaging. Look at feasibility of biodegradable eyewear.

Sustainable Products

New Eco Friendly Reading Glasses

Collection of 15 reading glasses and 4 sun reading glasses made from recycled water bottles and car head light surrounds! Extra 15 styles available in May '23.

New Eco Friendly Sunglasses

Collection of 18 sunglasses made from recycled water bottles and car head light surrounds!

RFID blocking aluminium credit card wallets

Resourced range of credit card wallets now made from recycled post consumer plastic. Now packaged with out plastic wrapper.

AT THE FAIR

NEW TO THE FAIR

Certified sustainable products by third party

Certified by

GRS certificates for recycled materials.

Packaging

Our packaging is plastic free

Our packaging is compostable

Our packaging is made with recycled content

We are in the process of making our packaging plastic free

We are in the process of making our packaging compostable

The majority of our eyewear now "travels" in compostable bags to reduce plastic. We are removing plastic from our product packaging and replacing with alternatives. We reuse packaging in our despatch warehouse. Replaced packing plastic with paper / card filler and paper tape.

Materials

We have products made from recycled materials

We have created products that provide an alternative to single use plastic

Reading Glasses and Sunglasses made from recycled bottles. New optical cases covered in 100% recycled polyester and 50% recycled post consumer PU. Currently looking at biodegradable acetate frames ( wood sustainable source ).

Ethical Considerations

Fair wages are paid to the people who make our products

Our products are made by people employed in good working conditions

We challenge our suppliers to report any ethical issues they identify

Enviromental Impact

Our products are created to help consumers try and reduce their carbon footprint

We have a sustainability policy

We consider the environmental impact when creating our products

All new products created aim to use recycled material, sustainable raw materials, and/or bio degradable material. Ensure we don't use packaging that includes plastic. Create packaging with a recycled element that can be recycled after use.