One Dot World Ltd
Hall: Halls 8,7,6 Stand: 7E40-6A41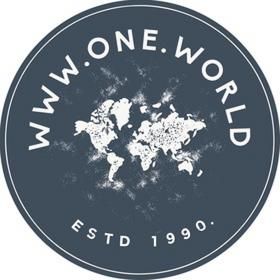 It was early in 1989 that Kathy and Sidney Bensohn jumped on a plane to the UK from their home in Cape Town, with their young family in tow. Originally planning to stay in London for just a couple of years, it wasn't long before they put down permanent roots and began to build the family business that is One World.
Kathy started out by importing and selling beautiful candles from Swaziland as a small side project – but it soon became successful enough for Sid to join her, and they both dedicated themselves full-time to sourcing and importing beautiful things for the home.
Almost three decades later and they have now handed over the reins to their two boys, Jason and Jamie, who run the family business with the same values as when it first began.
From those early days of selling Swazi Candles, to the beautifully crafted and curated ranges of furniture and homeware of today, One World has always stayed true to one very simple idea; Love what we do, with people we love. We truly believe in homes and products that invite people to engage with them, and with each other. These kinds of items work to enrich our relationships with friends and family – and the spaces in which we live. They make everyday life a pleasure and enhance those special moments with our loved ones.
Address
Surrey
United Kingdom