Neve's Bees
Hall: Halls 2, 3+3a Stand: 3T53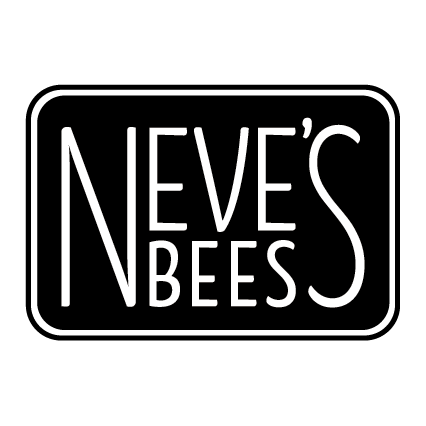 Natural Skincare & Gifts made using our wildcrafted Oxfordshire Beeswax blended with pure, organic plant oils, butters and botanicals, all produced here in our village, in West Oxfordshire.
Our range comprises
* our award winning beeswax lip balms and gift sets in bright cheerful colours
* Our beeswax hand salves fragranced wtih pure essential oils
* gift sets - packaged in recycled board boxes
* our new water-free skincare range of Face Cleanser, Serum and Night Balm and our Bath and Body Oils, containing no emulsifiers, preservatives, fillers or other bulding agents requred in conventional skin creams or lotions - just pure natural goodness.
It's estimated 98% of the UK's meadows have been destroyed since 1950. Here at Neve's Bees, we're on a mission to bring back the UK's Wildflower Meadows on which our bees and other pollinators rely:
* we donate 10% of our profits to wildlife charities
* we give away packs of wildflower seeds with all orders - creating hundreds of mini-meadows (Bee Service Stations!) all over the UK
* We share hints and tips helping you & your customers to be part of nature's recovery and feel the joy immersion in nature can bring :-)
When we first moved to this area we had the delight of dragging two bored children around various houses to find somewhere to live. On seeing a large stack of honey jars in one house, a grumpy 9 year old Neve pipes up,
"Why have you got all that honey?" to which the owner of the honey replies,
"Because I have bees"
"What, they make all that honey!"
"Yes, and they make wax & propolis and pollinate lots of flowers & trees"
Neve was blissfully quiet for the rest of the afternoon; then later,
"I think we should live in that house with those bees. I've spoken with Grandad Jim and he's getting me a beehive for my birthday"
Starting from this one hive, and with help from some wonderful local beekeepers and crafts-folk, Neve's Bees was born!
Address
Witney
United Kingdom
Sustainability Role in overall company's strategic plans

98% of the UK's wildflower meadows have been destroyed in the last 50 years - here at Neve's Bees, we're on a mission to bring these back!

Sustainability initiatives

* We donate 10% profits to wildlife charities to bring back our wildflower meadows and the bees and other pollinators they support * We give away packs of Bee Friendly Wildflower Seeds with all orders - creating mini-meadows all over over the UK * We educate the general public about the importance of bees, pollinators and wildflowers through our social media and blogs * we have recently planted our own 5 acre wildflower meadow *we use recycled and recyclable packaging * we use our local wildcrafted beeswax (zero air miles!) * we use local plant oils wherever possible - e.g. upcycled UK raspberry seeds oil, organic UK Borage Oil

Pledges for the year

* we pledge to grow 1,000 mini-wildflower meadows all over the UK * we pledge to give 10% of our profits to wildlife charities

Sustainable Products

Neve's Bees Lip Balm Range

* we use our own wildcrafted beeswax (zero air miles!) * recyclable tin containers * 10% profits to wildlife charities * 100% natural beeswax blended wtih plant oils and butters

Neve's Bees Hand Salve Range

* we use our own wildcrafted beeswax (zero air miles!) * recyclable tin containers * 10% profits to wildlife charities * 100% natural beeswax blended with plant oils and

Neve's Bees 100% Natural and Water Free Facial Skincare

Deep Cleansing Balm, Daily Face Serum, Rich Night Balm - all water-free with NO emulsifiers, preservatives, thickening agents or fillers, just pure, natural beeswax blended with plant oils and butters

AT THE FAIR

NEW TO THE FAIR

Social equity at your company

We employ local people and pay above the living wage

Certified sustainable products by third party

Packaging

Our packaging is plastic free

Our packaging is made with recycled content

We use recyclable tins, glass and aluminium and recycled and recyclable board gift boxes

Materials

We have products made from recycled materials

Our products are made from upcycled materials

Our products are plastic free

We have created products that provide an alternative to single use plastic

We have products made from sustainability sourced raw materials

We use our own, local beeswax, not imported beeswax Many of our oils are locally grown and we select these over exotic botanicals

Ethical Considerations

Fair wages are paid to the people who make our products

Our products are made by people employed in good working conditions

Within the workplace where our products are made there is commitment to Non-Discrimination Gender Equality and Freedom of Association

We employ all local people and pay above the living wage

Enviromental Impact

Our products are created to help consumers try and reduce their carbon footprint

We consider the environmental impact when creating our products

Some of the processes we use to manufacture products are energy efficient

Our products are always created with the environmental impact paramount
Have you ever looked at what's in your skin cream...why each of those unpronouncable chemicals is there...and what they're doing to your skin (and when absorbed, your body!)