My Little Panda
Hall: Hall 4 Stand: 4K49
Designer
Importer
Manufacturer
Wholesale
Tableware
Children
Gift Food
Couples
The Family
Partyware & Dress up
Product Photographs
Private Label
Drop Shipping
Garden Tools & Equipment
Funky/Novelty Gifts
Him
Kitchenware
Her
£0 - £19
Gift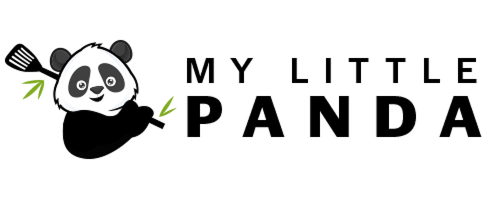 Our Mission at My Little Panda is to make a meaningful and positive contribution to minimising global plastic use and its toxic effects. We wanted to give you the opportunity to make a difference as well by giving you the choice of using products that are non-toxic, BPA-Free, 100% eco-friendly and sustainable.
Learn more by visiting us - Hall 4 Stand: 4K49
Address
64 Orchard Place
Studio 13
London
E14 0JW
United Kingdom
Sustainability Role in overall company's strategic plans

How our products are made matters a lot to us. With all our partners, we ensure that strong environmental and ethical standards are respected. To guarantee this, we work in close collaboration with all our partners and help them to develop a sustainable production process to keep a low environmental footprint.

Sustainability initiatives

In Vietnam, we work with a familial workshop with who we are nearly in daily contact and collaborate to create quality products. We have supported them financially when Vietnam banks turned their back on them. To improve the working conditions, we help them to purchase tools and equipment on the international market to make the production more sustainable.

Pledges for the year

All our products are packed plastic-free that we guarantee. We aim to eliminate plastic packaging in the delivery process as much as possible but sometimes our third-party logistic provider makes mistakes. This doesn't happen often but there is always a risk. We aim to stop selling on Amazon if they carry on with plastic wrapping on our products.

Sustainable Products

Compact Bamboo Travel Set

✔From 100% natural bamboo ✔Food-Grade Certified ✔Biodegradable & Reusable ✔Vegan & compostable ✔BPA-Free

Bamboo Travel Set

✔From 100% natural bamboo ✔Food-Grade Certified ✔Biodegradable & Reusable ✔Vegan & compostable ✔BPA-Free

Bamboo Straws Selection

✔From 100% natural bamboo ✔Food-Grade Certified ✔Biodegradable & Reusable ✔Vegan & compostable ✔BPA-Free

AT THE FAIR

NEW TO THE FAIR

Social equity at your company

With our manufactures workers/farmers we are in contact almost daily, we ensure that they have access to good living conditions and where ever is necessary we intervene, by offering advice, money and production tools. Most of our manufacturers are family own business like us.

Certified sustainable products by third party

Packaging

Our packaging is plastic free

Our packaging is compostable

We are in the process of making our packaging plastic free

Most of our packaging is plastic-free, The one that are not will be in the next year. We do already have alternative packaging if needs be.

Materials

Our products are plastic free

We have created products that provide an alternative to single use plastic

We have products made from sustainability sourced raw materials

Our main material is Bamboo which is one of the most sustainable raw material. We also use Hemp fabrics for some of our packaging.

Ethical Considerations

Fair wages are paid to the people who make our products

Our products are made by people employed in good working conditions

We have mapped our entire supply chain

We challenge our suppliers to report any ethical issues they identify

Within the workplace where our products are made there is commitment to Non-Discrimination Gender Equality and Freedom of Association

Other

All our manufacture are Human right certify.

Enviromental Impact

Our products are created to help consumers try and reduce their carbon footprint

We consider the environmental impact when creating our products

Some of the processes we use to manufacture products are energy efficient

Our goal is to help reduce single plastic use. All our new products will be eco-friendly and useful for most people. We always look at the impact on the environment before looking at new products.