Museums and Galleries Ltd
Hall: Hall 2 Stand: 2G30-H31
The Family
Greetings & Stationery
Him
£0 - £19
Manufacturer
Children
Licensed Products
Couples
Her
Greetings & Stationery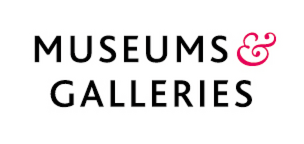 Museums & Galleries Ltd is the UK's leading producer of quality art cards and design led stationery and gifts. We source from the world's greatest art, design and illustration archives, as well as working directly with established and emerging artists and independent galleries.
Address
Unit A, Marconi Courtyard, Brunel Road, Earlstrees Ind Estate
Corby
Nottinghamshire
NN17 4LT
United Kingdom
Musuems & Galleries are delighted to have the exclusive collaboration with Dame Zandra Rhodes,one of the world's most recognisable, distinguished and exciting fashion designers. This new signature ran ...

TATE's mission is to increase the public's enjoyment and understanding of British art from the 16th centruy to present day and of international modern and contemporary art. We are delighted to have th ...

BBC Earth tells the greatest stories about our world. For 60 years, we've been on a quest to capture the astonishing wonders of the universe and share them with audiences everywhere. We are delighetd ...

Sourced from the World's leading museum of art, design and performance, this excluisve collection of licensed greetings cards and stationery offers the ultimate decorative art range. 

The British Library range features great literacy classics, natural history, botanical illustration, quirky original Victorian ephemerad more from the vast archives of the nation's library. 

Celebrating the iconic art and design of the Underground and unique pictures of London, Leisure, travel and nature. 

The Natural History Museum is a World-class visitor attraction and leading science research centre. These cards and stationery offer mix of animal and floral themes.

Our Christmas Cards offer a definitive selection of quality charity or non-charity Christmas secular & religious these in a range of sizes.