Middle Mouse Group Ltd
Hall: Halls 2, 3+3a Stand: 3Q39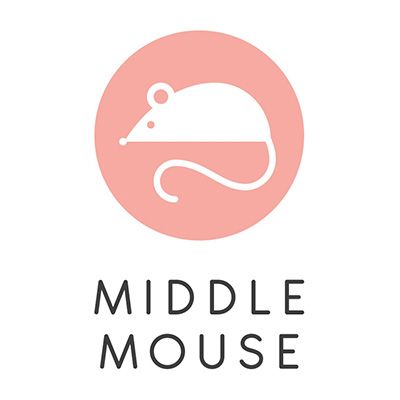 Middle Mouse is a greetings card publisher and surface-pattern design studio based in Lancashire, UK. Founded in 2019 by illustrator Bec Wright, we are passionate about high quality design and illustration, beautiful paper and spreading happiness where we can. We are sticklers for detail and love choosing the right paper stock for our cards, and an envelope to enhance the design, rather than hide it. We are also passionate about the environment and use only FSC approved or recycled paper stocks. We never use any secondary embellishment to ensure our carbon footprint is as low as possible, and encourage our customers to order naked cards where they can. We have over 500 designs to choose from so there is something for everyone.
Sustainability Role in overall company's strategic plans

As our product has a direct impact on the environment through printed cards, we are keen to make it as small and gentle as possible. A such we strive to ensure all our products are sourced from sustainable materials and delivered in carbon-neutral way.

Sustainability initiatives

All our greetings cards are printed on either FSC approved sustainable stock, or recycled card. We use biodegradable cellos and are encouraging all future orders to be placed without cellos for a 5% discount.

Sustainable Products

Characterful range

Our bestselling range are printed on recycled card, and come with a recycled kraft envelope, either in a biodegradable cello or naked!

Social equity at your company

We work with production partners who guarantee their workers rights and have rigorous social responsibility policies.

Packaging

Our packaging is made with recycled content

We are in the process of making our packaging plastic free

We are in the process of making our packaging compostable

We use biodegradable cellos and paper packing where possible.

Materials

We have products made from recycled materials

Our products are plastic free

Other

All our greetings cards use FSC approved paperstocks, with one range printed on recycled materials.

Ethical Considerations

Fair wages are paid to the people who make our products

Enviromental Impact

Our products are created to help consumers try and reduce their carbon footprint

We have a sustainability policy

We consider the environmental impact when creating our products

As well as using renewable materials in our products, we also have our production partner ship direct to wholesale customers to reduce the overall carbon footprint. The couriers used are also carbon offset.