MerryGoRoundUK Ltd
Hall: Hall 5 Stand: 5M22
Play & Tech
Yes
Kidswear
Nursery & Baby
Skin & Body Care
Manufacturer
Wholesale
Product Photographs
Private Label
Children
£20 - £49
£0 - £19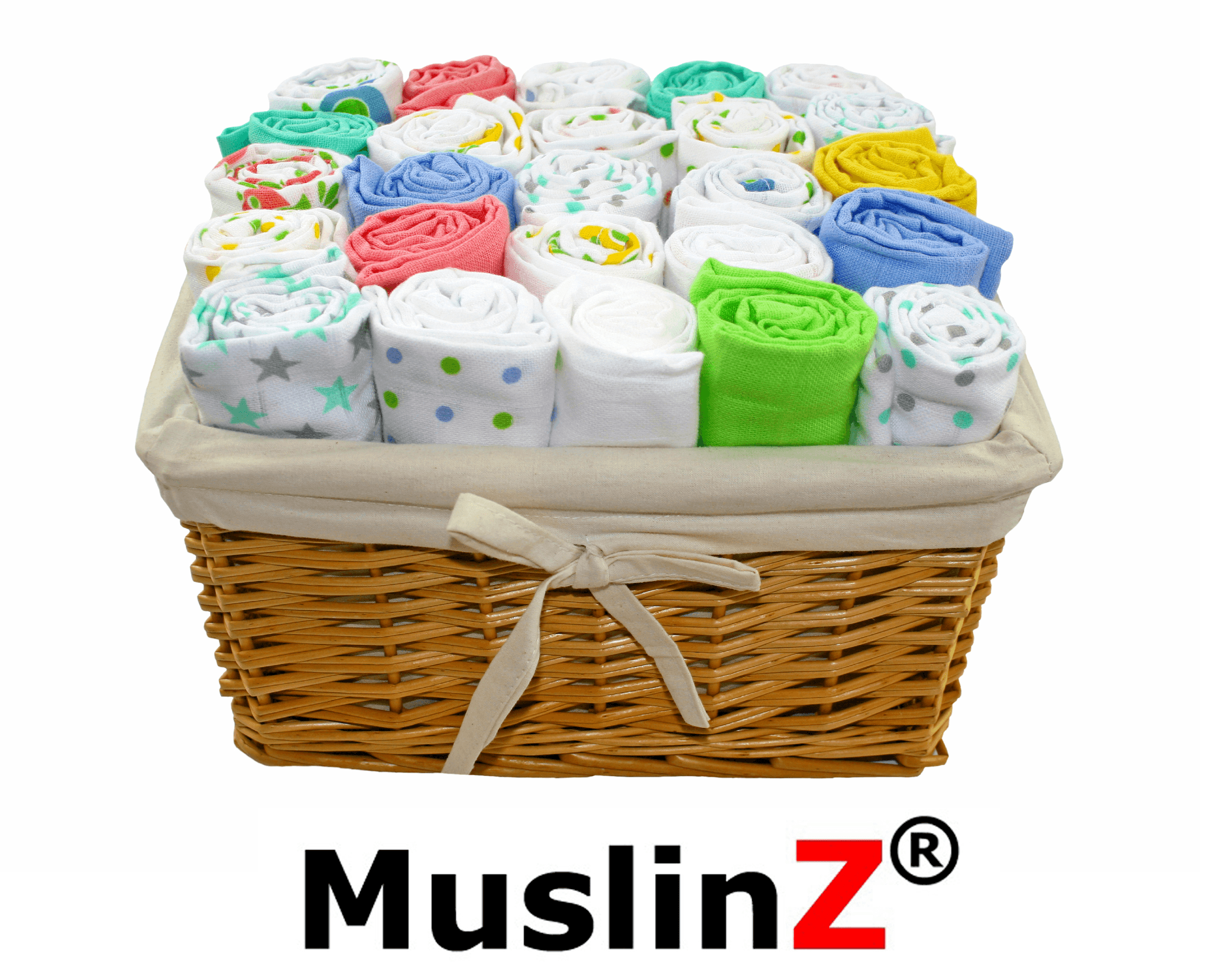 MuslinZ UK designed baby basics and gifting brand. Offering premium quality Muslin Swaddles, Bibs, Hooded Towels and more in co-ordinating prints. MuslinZ also produces a range of eco reusables for sustainable lliving including washable wipes and cloth nappies. All goods are made in ISO and Oeko Tex 100 certified factories in Pakistan and designs are exclusive to the MuslinZ brand. MuslinZ can offer exclusive retailer designs (MQO apply)
Address
Unit 13 Twyford Mill Estate
Oxford Road
Adderbury
Banbury
Oxfordshire
OX17 3SX
United Kingdom
MuslinZ large muslin baby swaddling squares. Available in 100% pure cotton and 70%bamboo-30% Organic cotton. Perfect for gifting, baby shower and baby hampers.
Sustainability Role in overall company's strategic plans

It is very important to us as manufacturers of reusable products.

Sustainability initiatives

We recycle all boxes/cartons/bags that our goods arrive in by using for despatching orders - so we do not buy any or very little new packaging. We try to reduce our plastic packaging to a minimum. We recyle as much ofour office waste as possible and compost all staff food waste ourselves.

Pledges for the year

We are always looking to do more with our factories and the packaging we use. Being baby/beauty items we do have to package to keep clean, dry and not get contaminated in transit so finding a suitable plastic alternative is still a work in progress.

Sustainable Products

MuslinZ Washable Wipes.

A washable 50% bamboo - 50% cotton terry for use as a washable wipe for babies and adults. To use instead of disposable wipes that clog up sewers.rivers cause pollution and due to most disposable wipes containing plastic they take a very long time to degrade.

Muslin Muslin Wash Cloths.

Available in 100% cotton or Organic Cotton. Perfect for removing make up, face cloth, baby wash or shower cloth. Use again and again.

MuslinZ Cloth Nappies

Babies will use in excess of 4500 dispoable nappies from Birth to Potty Training - over 1 ton of waste containing plastic. A switch to cloth nappies saves money, if more envirnmentally friendly for baby and helps save the planet.

AT THE FAIR

NEW TO THE FAIR

Social equity at your company

Our workers here in the UK and in our factories in Pakistan as important to us and we check to ensure that all working standards and proceedures are good. Our Pakistan factories are ISO certified.

Certified sustainable products by third party

Certified by

OEKO Tex 100

Packaging

Our packaging is plastic free

We are in the process of making our packaging plastic free

We provide as much of our range without packaging as possible i.e washable nappies. There are some items that have to be in a plastic bag for protection.

Materials

We have created products that provide an alternative to single use plastic

We manufacture reusable alternatives to items that contain plastic i.e. wipes and cloth nappies.

Ethical Considerations

We have an ethical policy

We require our factories to pay fair wages, no enforced overtime, good working conditions and no child labour.

Enviromental Impact

Our products are created to help consumers try and reduce their carbon footprint

We consider the environmental impact when creating our products

Some of the processes we use to manufacture products are energy efficient

We have products where the fabric is natural - just sopa washed so has not gone through any chemical process i.e. MuslinZ washable wipes. We have bamboo mixes in some products. The newest factory we use in Pakistan has solar panels.