Max-Link Solutions Ltd
Hall: Halls 2, 3+3a Stand: 3U51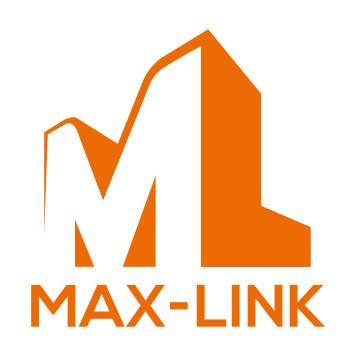 Max-Link is a complete range development service from concept, through to full scale manufacturing, packaging, FOB consolidated shipment and aftersale support.
Our sales and marketing team are UK based and the factory is located in Ningbo, China. The factory is a fully intergrated unit, which allows provision of more product options, leading to better value, affordable prices, high level quality control and consistancy in packaging. It is an ISO:9001 quality manufacturer as well as being SEDEX approved, exporting from China into the UK, Europe, Japan and USA.
Address
Knaresborough
United Kingdom
A new and colour-quality range of top 15 volume Travel accessories New product promotional offers at this years Spring Fair  

VACAY Travel Accessories - a selection of the top 15 volume Travel accessories. Colour-quality across full range with all products in Shelf-Ready Packs. Spring Fair launch promotional offers, optional ...
Sustainability Role in overall company's strategic plans

All our products and packaging are designed to minimise need for non-sustainable materials and where possible only use sustainable and natural materials

Sustainability initiatives

Our recently launched Olnatur range is 100% Natural with all material used being sustainable plant life and all packaging re-cyclable Brown card.

Pledges for the year

Continue to maintain our policy of producing products which improve the earth and the atmosphere.

Sustainable Products

M1017 Bamboo & Cactus Back Brush

This item is made 100% of Bamboo & Cactus, both items are sustainable plus Brown re-cyclable card packaging and cotton cord as to secure product to back card

MV2001 Vacay Case Locks

These products are secured to Back Card with cotton cord to avoid the use of plastic "bubble" packs

M1018 Shower Cap

This item has 100% Cotton oiuter and 100% Bamboo inner lining, both materials are fully re-cyclable

AT THE FAIR

NEW TO THE FAIR

Packaging

Our packaging is plastic free

Our packaging is compostable

Our packaging is made with recycled content

Materials

We have created products that provide an alternative to single use plastic

We have products made from sustainability sourced raw materials

We have replaced Plastic "Skin" and Plastic "Blisters" on all our Carded items with Cotton Cord

Ethical Considerations

Our products are made by people employed in good working conditions

We have mapped our entire supply chain

Within the workplace where our products are made there is commitment to Non-Discrimination Gender Equality and Freedom of Association

Enviromental Impact

Our products are created to help consumers try and reduce their carbon footprint

We have a sustainability policy

We consider the environmental impact when creating our products

Product packs on majority of our items are now packaged in Brown re-cyclable card