Lotus Grill
Hall: Hall 8 Stand: 8B21
Cook & Dine
Gift Food
£20 - £49
Couples
The Family
£100 - £249
Him
£250 - £499
Distributor
£50 - £99
Kitchenware
£0 - £19
Outdoor Furniture & BBQs
Drop Shipping
Point of Sale Display
Product Photographs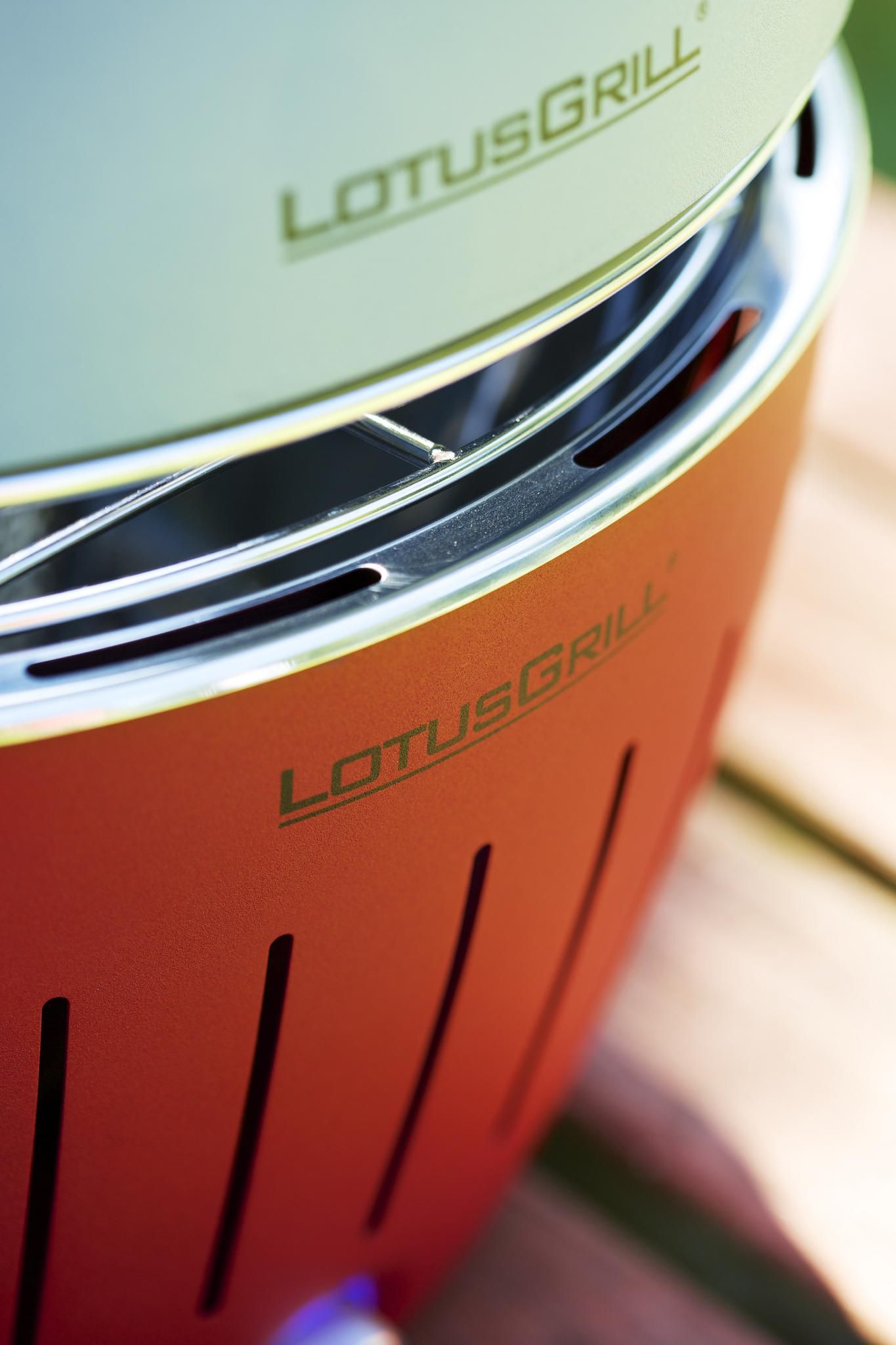 A REVLOUTION IN OUTDOOR CHARCOAL BBQ
The Lotus Grill is a unique, ingenious, charcoal BBQ which heats up in minutes.
Undoubtedly the most amazing feature of the Lotus Grill® is its speed! It will be ready to cook food 3-4 minutes from lighting. This is achieved by the patented 'bellows' system; an adjustable fan blows air directly onto the charcoal and thereby achieves cooking temperature much more quickly.
Other unique benefits;
- No Mess - The charcoal is contained in a metal mesh compartment making emptying of burnt ashes simple and quick
- Really Safe - Designed with a double outer wall, the outside of the grill never gets hot, making it portable even whilst in use and eliminating the potential for burns
- Healthy - The metal plate above the charcoal chamber ensures fat and oil drip into the removable catching tray and not back onto the coals, generating unhealthy smoke.
- Convenient - Weighing just 4kg and supplied with a carry-bag, you can literally take it anywhere.
- Easy to Clean - With just three key components, clean-up takes minutes. The stainless-steel grill and bowl can go straight into the dishwasher!
Address
Bear House, Concorde Way
Fareham
HAMPSHIRE
PO15 5RL
United Kingdom
The most recent addiditon to the LotusGrill family, all the things you love about LotusGrill in a more compact, more portable version.  Suitable for 1 - 2 people.