Lizzie Martell Illustration
£0 - £19
£20 - £49
Greetings cards
Greetings & Stationery
Children
The Family
Wholesale
Nursery & Baby
Art, Framing and Sculpture
Gifting
Designer
Home & Living
Kids
Yes
Gift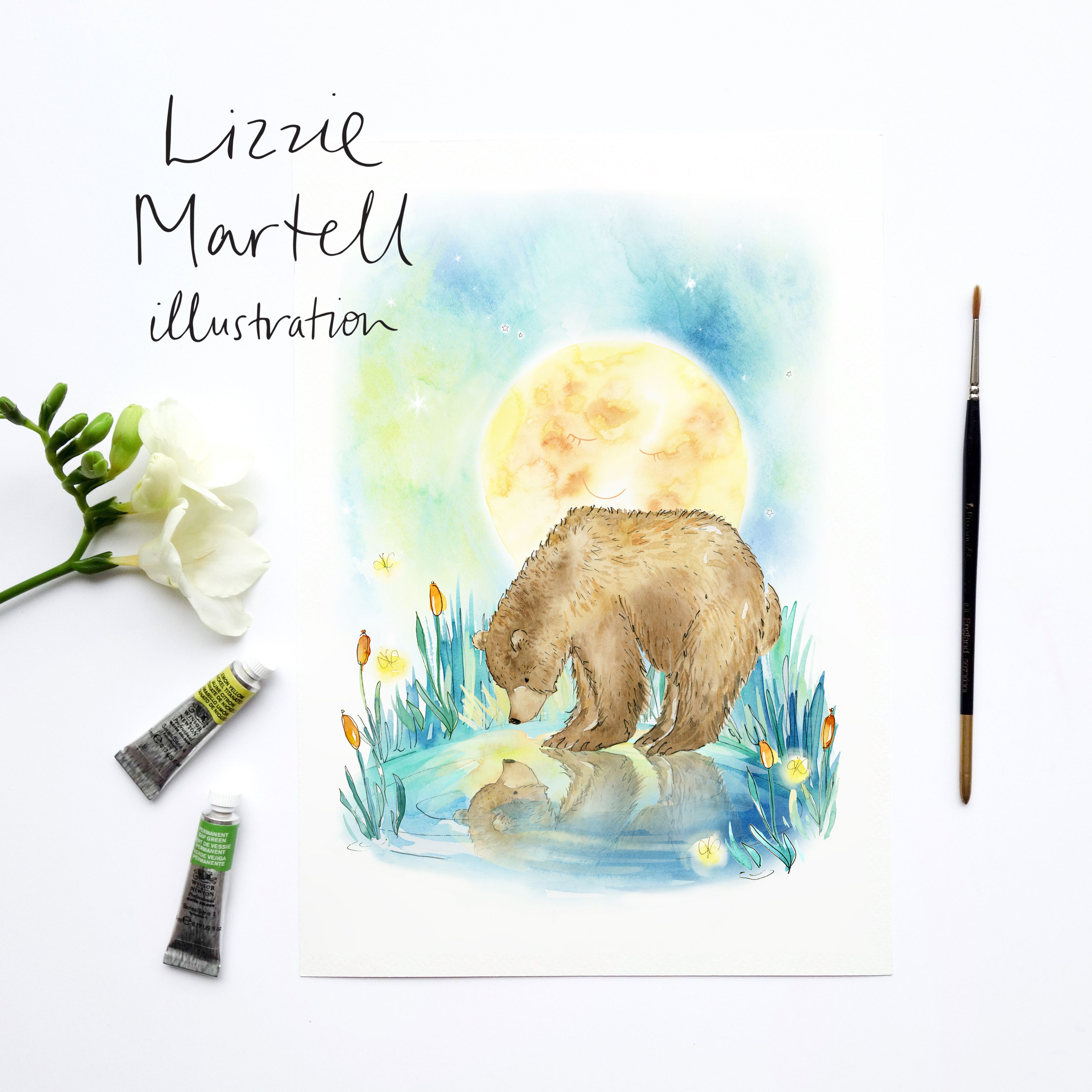 Hello! I'm Lizzie, a children's illustrator and watercolour artist living in Hertfordshire, UK, and I run Lizzie Martell Illustration.
I love to design and illustrate to bring joy to little children and I am known for my happy colours and characterful animals. I am inspired by the magic of the natural world and the ever-increasing wonder of my daughter, who is a constant source of inspiration to me!
I am delighted to be showcasing my artwork at the Spring Fair @ Home 2021. Every product in my range starts life as an original illustration drawn using inks and painted in happy watercolours. I then turn each illustration into high-quality art prints and greetings cards which are printed in-house or by talented UK printers.
Address
Hemel Hempstead
United Kingdom
Sustainability Role in overall company's strategic plans

We are always mindful of our impact on the environment -especially when considering the packaging of our art prints and greetings cards. As all our products are paper and cardstock based, our business has a low impact on the environment and everything is recycleable. However, we look to reduce our carbon footprint further, wherever possible.

Sustainability initiatives

We are proud to have recently switched all our greetings card protective sleeves to be both compostable and biodegradable. These are made of Nativia® - a new generation of compostable film made from renewable resources - PLA polylactic acid bio-based (corn or other starch/sugar source resins). Nativia® can be industrially composted and will disintegrate in six months to CO2, water and humus, a soil nutrient. We have switched and now use brown paper eco packing tape to secure our packing boxes, and recycled kraft wrapping paper to protect our products when they are shipped. All our boxes used for shipping are made of corrugated card and recyclable.

Pledges for the year

All our art prints protective sleeves are currently made from strong OPP film (polypropylene) which is fully recyclable (recycling code 5). However, we hope to improve on this to ensure our whole range of protective sleeves are compostable and biodegradable. We are currently searching for suppliers to enable us to make this important change.

Sustainable Products

Greetings Cards

All our greetings cards come 100% plastic-free. The cardstock and envelope are fully recyclable and the protective sleeve is compostable/biodegradable.

Art Prints

Our art prints, backing boards, and protective sleeves are fully recyclable.

AT THE FAIR

NEW TO THE FAIR

Certified sustainable products by third party

Certified by

All NATIVIA® films (the material used to protect our greetings cards) have achieved the four-star OK Biobased certificate from Vinçotte and are approved for industrial composting according to EN 13432 standard by DIN CERTCO.

Packaging

Our packaging is plastic free

Our packaging is compostable

We are in the process of making our packaging plastic free

We are in the process of making our packaging compostable

Materials

Our products are plastic free