Lesser Spotted Images
Hall: Hall 2 Stand: 2C50
Designer
Wholesale
Licensed Products
Voucher
The Family
Greetings & Stationery
Him
Souvenirs
Her
£0 - £19
Greetings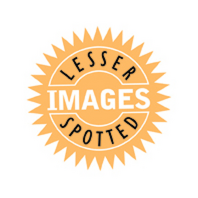 We publish Lesser Spotted Britain, the Henries nominated photographic card & gift range featuring the rudest & funniest UK village signs! Expect Butthole Lane, Twatt, Bell End, Lady Gardens, Great Gays, Ginge & over 80 more on mugs, coasters, tea towels, books and cards. The cards & mugs also feature a map showing the location of the place so the gift is not only funny but educational too (honest!)!
Jim'll Paint It's card range pitches the illustrator James Murray against the public - he paints requests for bizarre scenarios that celebrities have got themselves in. Hence we see Ken Barlow & Robo Deirdre outside an apocalyptic Rovers Return, Postman Pat in Breaking Bad and the drunken cast of Star Wars outside fast food establishment Kebabba the Hutt!
Address
42 Wood Road
Manchester
M16 8BL
United Kingdom
A future bestseller in the making! This card is an addition to the Lesser Spotted Britain range and features a photo of The Knob - a rather unfortunately named road in Kings Sutton, Oxfordshire. 

Here we have another new design from the prodigious pen of Jim'll Paint It! This time he's depicted North Korean dictator Kim Jong Un surfing in the mane of the American President, Donald Trump.