Leonardo
Hall: Hall 8 Stand: 8F63
Cook & Dine
Product Photographs
Private Label
Seasonal Decorations
Tableware
Children
Couples
£20 - £49
The Family
Home Décor
Housewares
Wholesale
Him
Distributor
£50 - £99
Kitchenware
Her
Importer
£0 - £19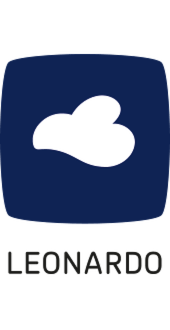 The family business glaskoch was founded in 1859 by Benedikt Koch.
From generation to generation passed on, Franz Josef Kleine developed the LEONARDO brand. Since then the brand with the cloud belongs to the leading glass suppliers in Europe and brings the Italian lifestyle to your home. Today the company is run by the fi fth generation of Oliver Kleine and his wife Bianca Kleine.
Do things differently - break new ground: This is what glaskoch and
Leonardo has always distinguished.
LEONARDO: The inspiring brand with nothing but the best craftsmanship that makes moments of beauty even more beautiful. LEONARDO: Creates unique experiences made with glass every single day. The brand offers many fascinating glass creations that make unique, high-quality, versatile gifts.
MONTANA: The smart brand that offers perfect, clever help and support in many everyday situations. montana provides numerous solutions with versatile and practical details at an attractive price-performance ratio, making every day a little bit easier and more comfortable.
Address
Glaskoch B. Koch jr. GmbH
Leonardo
Industriestraße 23
Bad Driburg
33014
Germany
The modern outline of this Leonardo Puccini stem glass range not only looks good but also ensures optimal development in the bouquet with its broad base. Modern design for the perfect drink - not just ...

Arrange your home completely according to your wishes: With the handmade vase from the COLLETTO series nothing is easier than that! Particularly durable and noble: The brown colored glass is exclusive ...

With this exclusive, handmade drinking glass set, you'll enjoy each drink like never before. Let this harmoniously shaped drinking glass set take you into a playful world full of emotions. You prove y ...

With increasing interest in a healthy diet and environmentally friendly packaging, there is also a growing demand for portable reusable containers for drinks and food. A clever design made of glass, w ...

Herb and flower pots bring natural freshness and enjoyment to your home. The intelligent irrigation system or innovative greenhouse also proves that the SERRA series is not only decorative, but also p ...