Kimchi and Coconut
Hall: Hall 1 Stand: 1G32
£0 - £19
£20 - £49
£50 - £99
Manufacturer
Fashion First
Womenswear
Product Photographs
Fashion Accessories (e.g belts and scarves)
Point of Sale Display
Jewellery & Watches
Designer
Her
Fashion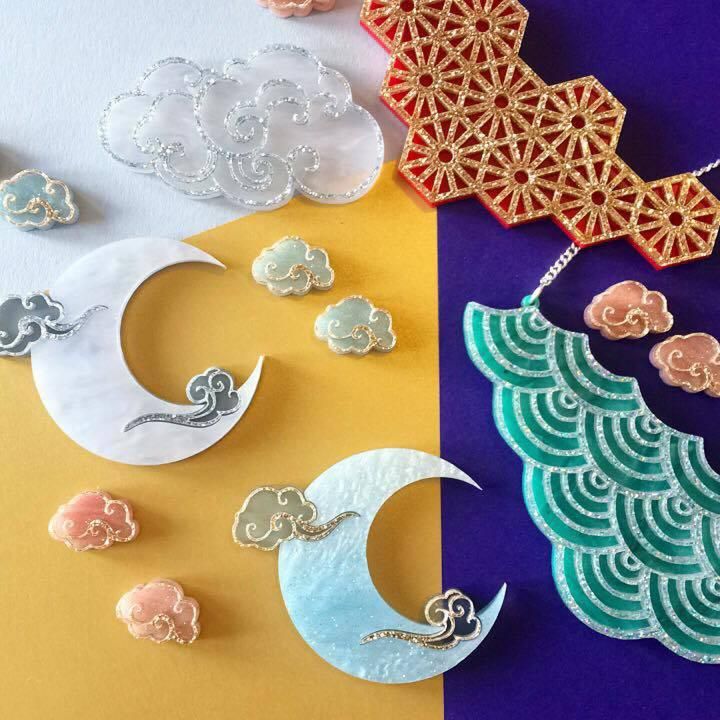 Kimchi and Coconut, Playful laser cut jewellery inspired by nature and art. Hanmade in the UK worn all over the world.
I love bread and my favourite form of bread has got to be the pretzel! Availible in two different swirling acrylics, Dark brown or Tan Necklace measures 6cm x 5cm on a 16inch silver plated chain

Feeling hot with this stunning chilli necklace made from hand cast red and green acrylics.  Necklace measures 6cm x 2cm on an 18 inch gold plated chain.

The Blob Fish is one of the most unual looking fish in the deep sea! but it looks very different in the deep sea to how it might look in shallower water!

Channel your inner honey badger with this brooch and be the fiercest in the animal kingdom. Honey Badgers are well known for not letting anyone stand in their way.    A statement brooch with a subtle ...