Jex Shoes Limited
Hall: Hall 5 Stand: 5M16
Play & Tech
Designer
Manufacturer
Wholesale
Children
£20 - £49
The Family
Toys
Personalised Gifts
Product Photographs
Drop Shipping
Fashion Accessories (e.g belts and scarves)
Point of Sale Display
Funky/Novelty Gifts
Kidswear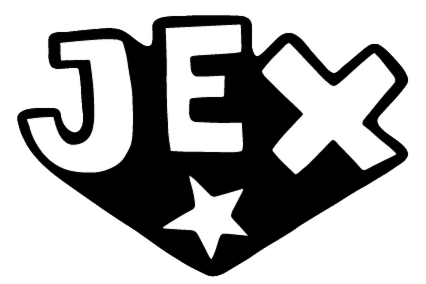 COLOUR-IN TRAINERS - UNIQUE GIFT FOR CREATIVE KIDS
Jex trainers look great in black and white but it's when they're coloured in that they really come to life.
CREATIVITY WITHOUT LIMIT
We believe that kids' creativity should be given every opportunity to shine. That's why we offer a unique range of colour-in trainers for children. With exclusive eye-catching designs, every boy and girl can have the chance to personalise their footwear and stand out with Jex.
THIS IS WHERE THE FUN BEGINS
Every pair of Jex shoes comes packaged in an eye-catching box with a rainbow-selection of 7 striking Jex fabric pens. Also included is a special Jex keyring and 12 page colouring-in booklet so the kids can test out the colours before committing to fabric.
THE PERFECT GIFT FOR ALL OCCASIONS
Keep the kids entertained for hours colouring in their own Jex shoes, their way. Ideal as a birthday present or gift at Christmas, a reward for achievement or simply as a creative activity to pass the time on a rainy day.
Address
Meadowland
Creeting St. Mary
Suffolk
IP6 8NY
United Kingdom