International Cookware Limited
Hall: Halls 8,7,6 Stand: 8B20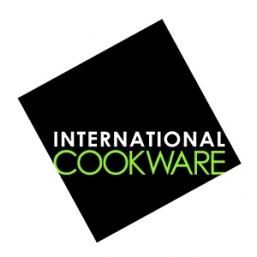 DURALEX® : FOR EVERYONE, FOR EVERY DAY AND FOREVER .Founded in 1945, Duralex has been manufacturing tempered glassware and tabletop products for over 80 years in La Chapelle-Saint-Mesmin in the very heart of France. Since 1945, when Duralex invented the glass tempering process, the name Duralex has been associated with toughened glassware, utilizing their proprietary process.
The original tempered (toughened) Picardie glasses are still produced in France and are known as the "original French tumblers". The Picardie glass is functional yet stylish and feels extremely comfortable in the hand. The tempered glasses are equally suitable for cold or hot drinks, conveniently stackable, microwave, freezer and dishwasher-safe, impact and chip resistant, and the perfect weight. With the help of continuous investments and commitment to quality, Duralex has reached a level of excellence that makes its products recognized throughout the world. Duralex is and will always remain a true French manufacturer of glassware and tabletop products, and is the only glass manufacturer that makes 100% of their products in France.
---
Since 1915 Pyrex® has earned the trust of millions of cooks and bakers, providing kitchen staples and innovations which allow them to unleash creativity in the kitchen. Having originally developed the iconic borosilicate glass pieces to solve common household problems, the cookware experts continually evolve the offering in response to cookery trends, lifestyles and advances in technology.
Today, many British kitchens are home to a piece of Pyrex® and the experts now provide an extensive choice of quality products in various materials and designs to cover every preparation, cookware, baking and storage requirement. From the classic borosilicate glass collections and metal bakeware, to high quality pots and pans for speedy on hob cooking.
Address
Solihull
United Kingdom