Ian Snow Ltd
Hall: Hall 20 & 19 Stand: 20G40-H41
Living, Accents & Décor
Him
Her
Couples
The Family
Home Furniture
Tableware
£20 - £49
Gift of the Year Awards
Home Décor
Housewares
Wholesale
Home Textile & Soft Furnishing
£100 - £249
£250 - £499
£50 - £99
£500 - £999
Kitchenware
£1000 - £2999
£0 - £19
Yes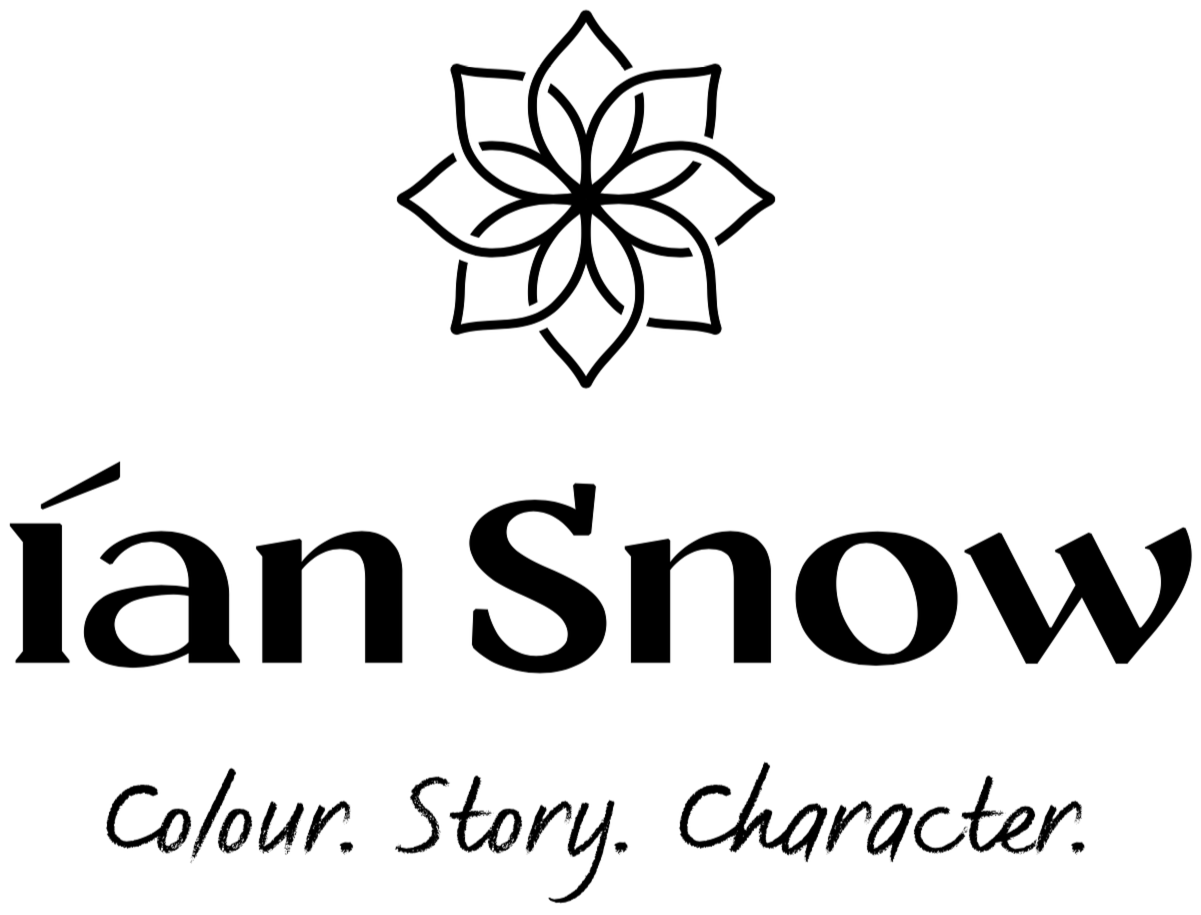 We're a place of discovery for bold, irrepressible individuals.
For decades, we've helped creative people find remarkable pieces from around the world. Handmade, ethically produced, and utterly unmistakable.
Behind every piece there's a real person, carefully preserving a tradition for the future. We can't wait to share their stories with you.
Address
Hill Farm
Torrington
Devon
EX38 7HQ
United Kingdom
Sustainability Role in overall company's strategic plans

It's at the forefront of everything we do and every decision we make.

Sustainability initiatives

We went plastic free in January 2019, it's still filtering out of our products and packaging but nothing new is coming in packaged (unless breakable) and all products have gone through vigorous research to swap any traces of plastic for alternatives. For example, we swap acrylic thread to wool, plastic zips to metal. We also use a lot of recycled, upcycled and vintage materials in our production. We are also are planting another 3500 trees in the summer.

Pledges for the year

Our goal in 2020 is to use predominantly recycled cotton as opposed to virgin cotton.

Sustainable Products

Tiva Rug Made from Recycled Plastic Bottles

A colourful rug, super stylish, hard wearing and made from post consumer waste.

Chindi Swing Chair

Made from colourful upcycled cotton, a fun chair, aesthetically pleasing and made using age old traditional hand crafts.

Bamboo Straws

A great alternative to single use plastic or paper straws, our bamboo straws come in a bag with a brush and can be used over and over again.

AT THE FAIR

NEW TO THE FAIR

Social equity at your company

We have strict guidelines for sourcing and comply to the 10 rules of fair trade, we've worked with many of our suppliers for over 30 years and regularly audit each factory we work with. You can find more information about our commitment to fairtrade on our website. https://www.iansnow.com/pages/what-it-means-to-be-fair-trade

Packaging

Our packaging is plastic free

All products are now arriving into our warehouse naked! The only exception being breakable items (but we are working on alternatives for this) We still have some old items in stock that have plastic packaging, but once they're gone, they're gone.

Materials

We have products made from recycled materials

Our products are made from upcycled materials

Our products are plastic free

We have created products that provide an alternative to single use plastic

We have products made from sustainability sourced raw materials

We have hundreds of products made from recycled materials and upcycled materials. We also have hundreds of plastic free products and have discontinued items which contain acrylic/sequins/glitter. We also have items made from sustainably sourced raw materials, such as jute and bamboo.

Ethical Considerations

Fair wages are paid to the people who make our products

Our products are made by people employed in good working conditions

We have mapped our entire supply chain

We challenge our suppliers to report any ethical issues they identify

We have an ethical policy

Within the workplace where our products are made there is commitment to Non-Discrimination Gender Equality and Freedom of Association

https://www.iansnow.com/pages/what-it-means-to-be-fair-trade

Enviromental Impact

We have a sustainability policy

We consider the environmental impact when creating our products

Some of the processes we use to manufacture products are energy efficient

Some of the processes we use to manufacture products are water efficient

We are actually very likely to be carbon neutral now but don't have the certifacte in place yet, but boy have a lot of trees been planted this year.. I think we are at about 8000, with another 3500 on the way as part of our black Friday forest! We have a VERY strict sustainability policy.