Hug Rug
Hall: Hall 20 & 19 Stand: 20E42-F43
Drop Shipping
Point of Sale Display
Product Photographs
Manufacturer
Homewares
Pets
£20 - £49
Couples
Exporter
The Family
Housewares
Great British Trail
Him
Designer
£50 - £99
Her
Yes
The Summerhouse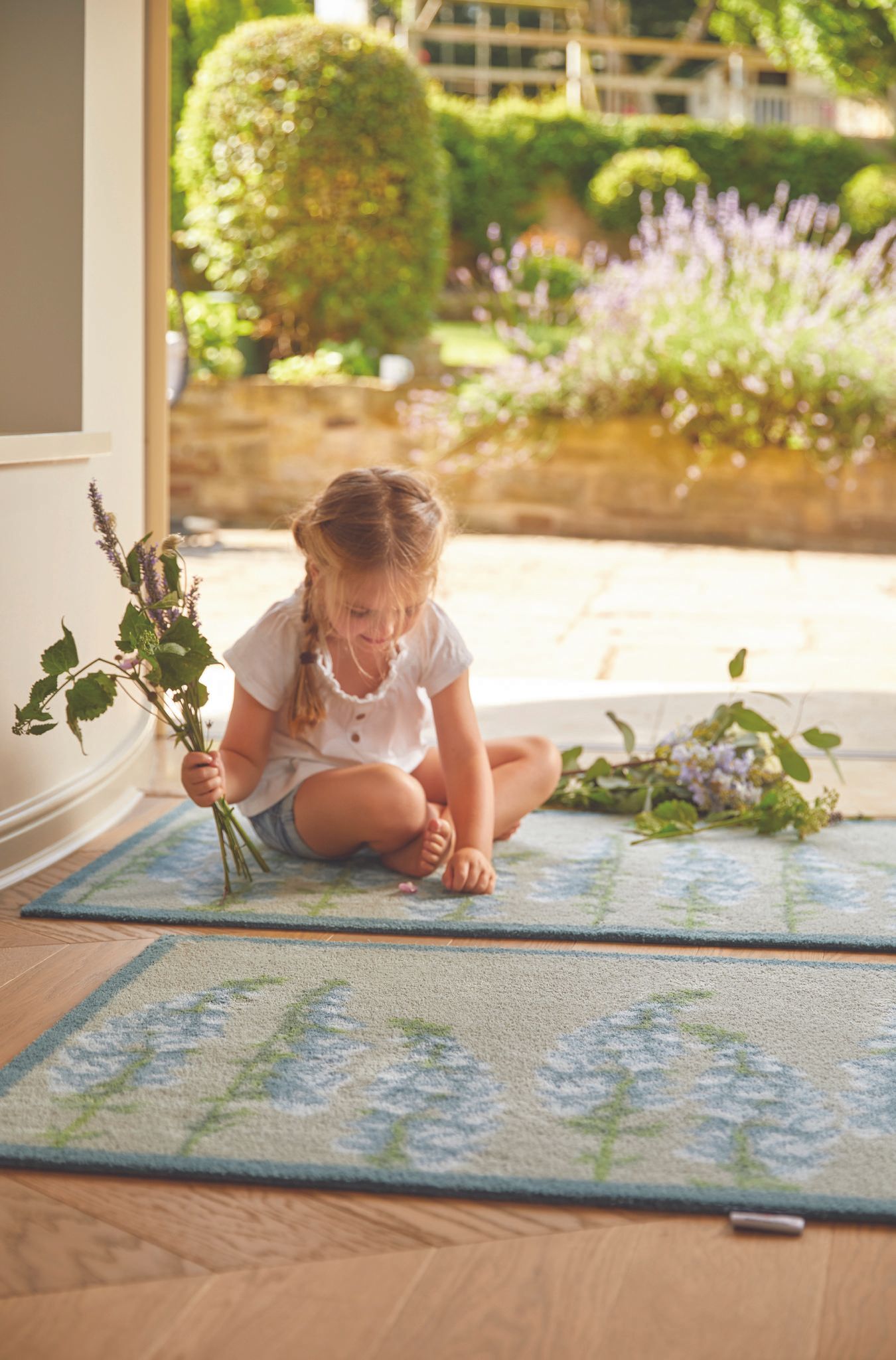 Meet the creators of the award winning Hug Rug, a range of eco-friendly barrier mats. Made in the heart of Yorkshire using recycled materials, Hug Rug only create products of the best possible quality.
They are stylish, yet super effective, with Hug Rug's ultra-absorbent fibres trapping up to 95% of dust, dirt and mud to keep your floors clean. What's more, all of our indoor mats are machine washable at 30°C.
This year we are excited to introduce to Spring Fair our new Hug Rug Sense range- a selection of rugs made entirely from plastic bottles. Great for the planet and great for use all around the home, you'll fall in love with this new range.
We will also be showcasing our other excellent brands within the Phoenox Textiles family including Rug Guru, Origin Rugs, My Mat, My Rug, Howler & Scratch and Dip & Drip.
We will have samples of our various rugs from our Rug Guru and Origin Rugs collections on our stand so pop by and have a chat with our team.
Address
Phoenox Textiles
Spring Grove Mills
Huddersfield
West Yorkshire
HD8 9HH
United Kingdom
Create a peaceful relaxing atmosphere with our gorgeous Union rugs. Made from the highest quality New Zealand and European wools, the loop pile gives depth and softness to sink your feet into. In a ra ...

Striking opulence and sheer simplicity influenced by the play of light at different times of the day. This range offers the idea that less can be more, luscious short pile with the feel of silk that a ...

A reflection of modern sophistication offering a cosmopolitan yet welcoming touch. The natural colour scheme allows the oversized texture of teh rug to stand out. A lot of detailed handwork goes into ...

A relaxed comfortable feel of homespun elegance for the modern home. The trend towards informality suits the indulgent nature of this range. We settle for nothing but the finest New Zealand and Europe ...

This range offers a natural contemporary style that experiments with texture and adds a modern twist to floor coverings. Oversized tubular threads, made from the finest New Zealand and European wools, ...

Inspired country house style which adds a real sense of warmth to the home. Using a blend of the highest quality New Zealand and European wools to create beautiful long wool threads in calming colours ...

Touch calms the mind and soothes the body and this beautiful range that looks and feels like silk will do just that. With a soft, sensual feel underfoot the luxurious pile plays with the light to offe ...

Like a magic carpet the pattern printed on these opulent rugs changes appearance from different angles as teh light hits the surface. Sumptous and imposing they add a statement to your room, mixed wit ...

Hug Rug is more than just our amazing dirt trapping barrier mats! Our eco-friendly range also includes a range of beautifully soft and silky bathroom mats. 100% organic. Pure fruit dyes are used to cr ...

Brighten up your bathroom with a splash of colour and soak up any spills at the same time! They can absorb up to 3x their own weight in water and get better with every wash. so go on splash about as m ...

We all love pets but they are no good at wiping their feet, so Hug Rug is perfect for stopping those paw prints in their tracks. Don't go for your boring old doormat, choose one of our lovely indoor b ...

Hug Rug is perfectly at home in the kitchen and all around the home, its ability to absorb moisture helps keep your floor dry, and the anti-slip back keeps it safe and in position. With the ability to ...

Introducing our gourgeous Country range - everyone loves cute animals and these beautifully illustrated designs will add a warmth to any home, using a palette of colours perfect to brighten your room ...

Hug Rug offer a range of contemporary designs to brighten your home. All the inks used in our printing are vedgetable based byes which are kinder to the environment but will keep their colour wash aft ...

Natural, eco-friendly and on trend solid colours and styling. Add a touch of texture to any modern surrounding and keep your floors clean at the same time - ultra absorbent style. Don't go for your bo ...

We've shown you how fantastic our indoor mats are, so now we'd like to show you our ultra tough, mud stopping, dirt trapping outdoor mat. UV protected and suitable for all weathers. The special drain ...
Sustainability Role in overall company's strategic plans

We constantly look for ways to improve our environmental credentials, from recycling our water and waste to using renewable energy to power our machines. According to our latest statement, we will be a carbon neutral company by November 2022.

Sustainability initiatives

The use of recycled materials is big news at the moment but we have been recycling cotton and plastic bottles for over 10 years! Hug Rug was designed to be sustainable and environmentally friendly from the outset. We wanted to develop a product that took materials that would be thrown away and create a practical product that people would love.The waste materials we use for hug rug include: • millions of recycled cotton garments per year in the tufting – our philosophy is to reuse don't abuse natural resources • millions of recycled plastic bottles per year are used to create an extra tough membrane that bonds the tufts to the backing • we add over 100 tonnes of renewable rubber and post industrial plastics into the rubber backing per year • Recycle millions of litres of water per year to run our Yorkshire mills.

Pledges for the year

As part of our commitment to make a difference and increase our recycling efforts we are launching a campaign to DOUBLE OUR PLASTIC RECYCLING over the next 12 months and we are calling this our 2020 vision. As well as supporting Plastic Oceans UK we have launched Hug Rug Sense and are looking to expand our Woven range to offer you a greater choice of beautiful products that we know you will love as much as we do. Last year we began to introduce our new cardboard hangers as a replacement for the traditional plastic hangers. 2020 will also see further roll out of these sustainable alternative.

Sustainable Products

Hug Rug Sense

A range of luxury mats suitable for use all around the home. Made entirely from recycled plastic bottles.

Hug Rug Woven

A selection of stylish products including rugs, cushions throws and more. All made from 100% recycled plastic.

Hug Rug

Our infamous range of barrier mats. Super-absorbent and made using recycled cotton, these doormats brighten up your home AND help the planet.

Social equity at your company

The wellness of the team which help to make Hug Rug what it is is paramount. We are constantly reviewing staff wellbeing to ensure that as a company we are doing everything possible to cultivate a happy and healthy workforce.

Packaging

Our packaging is compostable

All packaging we use is biodegradable.

Materials

We have products made from recycled materials

Our products are made from upcycled materials

All products in the Hug Rug range are made using recycled cotton. Both the Hug Rug Woven and Hug Rug Sense range are created from 100% plastic bottles.

Ethical Considerations

Fair wages are paid to the people who make our products

Our products are made by people employed in good working conditions

We have mapped our entire supply chain

We challenge our suppliers to report any ethical issues they identify

We have an ethical policy

Enviromental Impact

Our products are created to help consumers try and reduce their carbon footprint

We have a sustainability policy

We consider the environmental impact when creating our products

Our factory is zero-to-landfill and powered using renewable energy. We are currently working towards being carbon neutral by November 2022.