Home County Candle Co.
Christmas Gifting
Gifting
Souvenirs
Home & Living
Candles & Home Fragrance
Manufacturer
Craft
Couples
£20 - £49
Home Fragrance
The Family
Point of Sale Display
Him
Her
Yes
Beauty & Wellbeing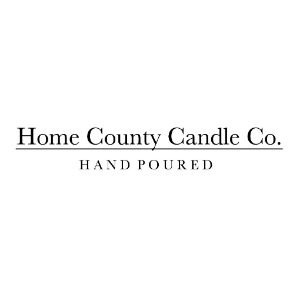 The Home County Candle Co. is a luxury home fragrance brand born in Hertfordshire, producing delightfully scented soy candles and reed diffusers inspired by, and named after, each of Britain's most beautiful counties.
We believe that each county has its own distinctive character and story to tell. Since 2018 we've set out to bring these stories to life through unique and heartfelt scents.
BRITISH MADE | SUSTAINABLY SOURCED
We are so passionate about the outstanding natural beauty we are lucky enough to enjoy in the UK, and so are committed to producing sustainable products with minimal impact on the environment. Our candles are produced from natural soy wax, which is biodegradable, and vegan friendly, and all of our packaging is recyclable and sustainably sourced.
It is also important to us to support as many UK businesses as possible whilst manufacturing our products. We therefore take great care to select suppliers from exclusively within the UK for every aspect of our manufacturing process.
Address
Tring
United Kingdom
Sustainability Role in overall company's strategic plans

At the Home County Candle Co. we are passionate about the abundance of outstanding natural beauty surrounding our home and workshop, which is why we are committed to producing sustainable products with minimal impact on the environment. Our candles are produced from natural soy wax, which is biodegradable, and vegan friendly. Our sustainable wooden crackle wicks also not only look great but burn more slowly with a cleaner burn and more flame time.

Sustainability initiatives

It is important to us to support as many local businesses as we can whilst manufacturing our candles. We therefore take great care to select suppliers from within the UK, and more specifically the Home Counties wherever possible. This not only supports UK-based businesses, but also cuts our carbon emissions and the travel distances of our goods. Our wooden wicks are also more sustainable than cotton wicks, due to the pesticide intensive process of producing cotton. The boxes we use for our candles are made from virgin pulp, which comes from FSC sustainable forests, and are 100% recyclable. All of our gift boxes, gift tags and brown carrier bags are made using natural kraft derived from softwood timber pulp from Scandinavian and Northern European managed forest plantations, where far more trees are planted than harvested. The twine used for each of our candle and gift boxes is natural jute twine, which is biodegradable. All of our eco friendly candles are produced using natural soy wax developed and manufactured in the UK. Soy wax is produced using pure soy bean oil, which is a natural, 100% vegetable sustainable source. Our wax is not only therefore biodegradable but also vegan friendly.

Pledges for the year

We pledge to cut out the use of plastic bubble wrap (unless we are re-using any which is sent to us by suppliers).

Sustainable Products

The Norfolk - Lavender Fields Soy Candle

200g Wooden Wick Soy Candle, inspired by vibrant, fragrant Norfolk lavender fields.

The Hertfordshire - Woodland Bluebell & Jasmine Soy 3 Wick Candle

375g 3 Wooden Wick Soy Candle, inspired by the abundance of beautiful bluebells on the Ashridge Estate.

The Oxfordshire - Green Tea & Bergamot 100ml Reed Diffuser

100ml scented reed diffuser with non-alcohol soy-based solvent.

AT THE FAIR

NEW TO THE FAIR

Packaging

Our packaging is plastic free

Our packaging is compostable

Our packaging is made with recycled content

The boxes we use for our candles are made from virgin pulp, which comes from FSC sustainable forests, and are 100% recyclable. All of our gift boxes, gift tags and brown carrier bags are made using natural kraft derived from softwood timber pulp from Scandinavian and Northern European managed forest plantations, where far more trees are planted than harvested. The twine used for each of our candle and gift boxes is natural jute twine, which is biodegradable.

Materials

We have products made from recycled materials

Our products are plastic free

We have products made from sustainability sourced raw materials

All of our eco friendly candles are produced using natural soy wax developed and manufactured in the UK. Soy wax is produced using pure soy bean oil, which is a natural, 100% vegetable sustainable source. Our wax is not only therefore biodegradable but also vegan friendly.

Ethical Considerations

Fair wages are paid to the people who make our products

Our products are made by people employed in good working conditions

We have mapped our entire supply chain

We challenge our suppliers to report any ethical issues they identify

We have an ethical policy

Within the workplace where our products are made there is commitment to Non-Discrimination Gender Equality and Freedom of Association

Enviromental Impact

We have a sustainability policy

We consider the environmental impact when creating our products