Hill Interiors
Hall: Halls 8,7,6,20 Stand: 6B40-C41
Her
Him
Couples
The Family
Seasonal Decorations
Home Décor
Wholesale
Drop Shipping
£100 - £249
£250 - £499
£50 - £99
£0 - £19
Importer
Home Furniture
Artificial Flowers
£20 - £49
Housewares
Lighting
Product Photographs
Private Label
Distributor
Designer
£500 - £999
Home, Living & Décor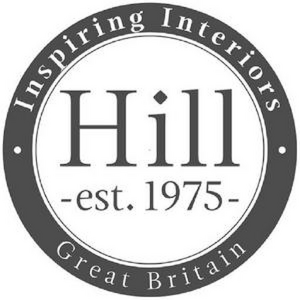 We will be exhibiting at Spring Fair 2020 from 2nd to 6th February 2020 in Hall 19 C20-D21 . We look forward to seeing you there!
Established in 1975, Hill Interiors is one of the UK's leading distributors of wholesale furniture, lighting, gifts, interior furnishings and accessories. With an extensive range of on-trend items, we have something for everyone, ideal for every interior. We would like to welcome our customers, old and new, to visit our stand and enjoy browsing our variety of products including new pieces to kick off 2020 in the best way!
We pride ourselves on being a one stop shop for all your homeware needs offering an extensive range and choice of over 1500 products. With extensive research and design undertaken, each category has the depth and design to stand alone, delivering best sellers for those seeking a specialist supplier to the independent store wanting a one stop shop for all their needs. We offer great terms including low minimum quantity and competitive prices with next day delivery available.
Prepare to be dazzled by a spectacular Christmas launch and admire, up close, the unveiling of brand-new hand-crafted parquetry and vintage mirrored furniture collections.
Let us inspire you today.
Address
Bedale
United Kingdom