Heyland & Whittle Ltd
Hall: Hall 3 & 3A Stand: 3R50
Skin & Body Care
Souvenirs
Manufacturer
Gift of the Year Awards
Beauty & Wellbeing
Yes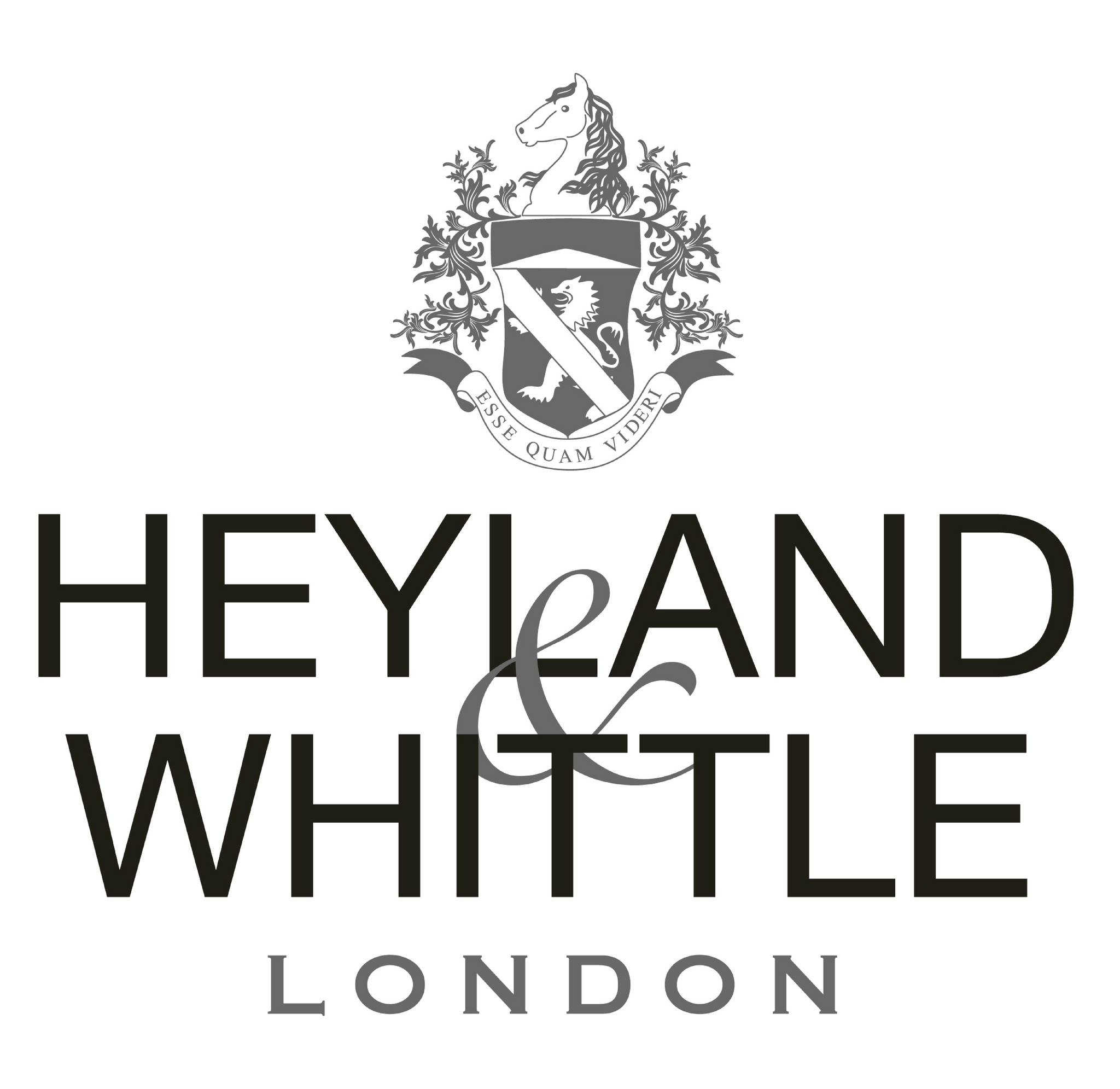 Heyland & Whittle is a British soap and home fragrance manufacturer, well known for creating beautiful natural products, the traditional way. Step through the doors of the Heyland & Whittle factory and glorious sophisticated fragrances greet you.
Husband and wife team Paddy Heyland and Ursula Whittle set up their family run, award winning luxury soap and fragrance company on a farm in rural Surrey back in 2003.
Inspired by nature, Heyland & Whittle use a traditional cold-processed method to produce the finest handmade olive oil based soap. They use only the very best natural ingredients essential oils, herbs, spices and pure colourants, like madder root and turmeric to produce a product range free from parabens and sulphates.
Home fragrance was the natural addition to their bath and body collection using signature fragrances, handmade in England naturally and delivered to you, worldwide.
Address
1 Crompton Way
Crawley
West Sussex
RH10 9QR
United Kingdom
Natural Handmade Soaps with reduced compostable packaging; Palm Free, Vegan, Organic and without Parabens & Sulphates, Heyland & Whittle launch the ultimate Ethical Gift to help the environment.

Allow the relaxing lavender to settle you, so you gently slip into a sleepy slumber. Everything you need to help you relax, ready for a good night's sleep. And so to bed…
Sustainability Role in overall company's strategic plans

Since the company was founded 18 years ago we have been endeavouring to use natural ingredients from sustainable sources. To the present day it is still our mission to create beautiful products without harming the environment.

Sustainability initiatives

Our ingredients are RSPO approved. 65% of our waste is recycled and our shipping packaging is all made from recycled materials and can be recycled.

Pledges for the year

Any new packaging for new products has to be made from recyclable materials and can be recycled. We aim to be plastic free within the next three years.

Sustainable Products

Cold-processed Soap

We are one of the largest manufacturers of cold-processed soap in England. Using the unique Heyland & Whittle recipe, only the purest ingredients, including a vast array of essential oils, herbs and spices, are blended to create these handmade soaps. We use only natural colouring such as madder root, walnut leaves, nettle leaves and turmeric. The creamy texture of the soap bars gently cleanses and nourishes all skin types and are free from parabens and sulphates.

Soy Candle in recycled glass

These clean burning, soy wax candles are an environmentally friendly, traditional and atmospheric way to fill the room with your chosen fragrance.

AT THE FAIR

NEW TO THE FAIR

Social equity at your company

We continue to build a family, inclusive and healthy working environment. Developing staff members and giving them a voice in the company vision.

Packaging

Our packaging is plastic free

Our packaging is compostable

Materials

We have products made from recycled materials

Our products are plastic free

We have created products that provide an alternative to single use plastic

We have products made from sustainability sourced raw materials

Ethical Considerations

Fair wages are paid to the people who make our products

Our products are made by people employed in good working conditions

We have an ethical policy

Within the workplace where our products are made there is commitment to Non-Discrimination Gender Equality and Freedom of Association

Enviromental Impact

We have a sustainability policy

We consider the environmental impact when creating our products

Some of the processes we use to manufacture products are energy efficient